https://www.youtube.com/watch?v=oe4dqeqqGmQ
Avalon Home Inspections
Home

Commercial

Inspectors

in

Atlanta,

GA
18+ years of experience and we offer over $100,000 in free warranties with every home inspection.
Completed over 30,000 property inspections throughout Atlanta and the surrounding areas.
One of the fastest growing property inspection companies in the southeast. We also have a bilingual staff.
We provide every home buyer a quality home inspection with integrity, dependability and a positive experience.
Stay Protected After the Inspection
Over $100,000 worth of free warranties included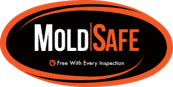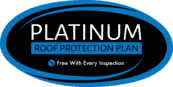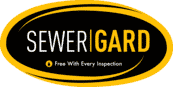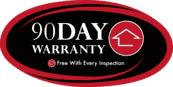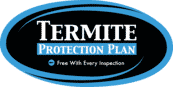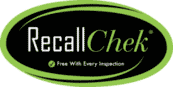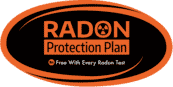 Home Inspections
All of Avalon's inspections include a full evaluation of the foundation, roof covering, attic framing and insulation, the heating and air condition systems, the water heater, the built-in appliances, the electrical and plumbing systems.
Commercial Inspections
Protect your investment by knowing everything you possibly can about your commercial building or property, such as retail spaces and restaurants. Your inspection report may be a great help in the case of any tenant disputes over the damage. (Georgia Only)
Radon Testing
Radon, an odorless and colorless gas, is a leading cause of lung cancer. It seeps up from the ground and, since it's heavier than air, tends to collect in the lowest level of a building. The good news is, once detected, it can be easily abated.
New Construction Inspections
Even newly built homes often have defects that can go unnoticed at first glance. Many lenders require an inspection at certain stages before they will finance the next phase. Our inspectors know what to look for in partially finished and newly constructed dwellings.
Builder's Warranty Inspections
New homes usually come with a one-year warranty from the builder. This crucial 11th-month inspection will help to ensure any covered defects in materials or workmanship are discovered before they become your financial responsibility.  Let the warranty work for you.
Mold Testing
All homes have mold. Certain types of mold, or high concentrations of mold, can be hazardous to your family's health. Mold testing and taking steps to combat its presence can be an essential in ensuring your new home is safe.  This is essential for protecting your family.
The proof is in the numbers
Focused on delivering excellence
Owned and operated by Joe and Meredith Kelley.  We have completed over 30,0000 property inspections throughout Atlanta and surrounding areas.  We are one of the fastest-growing property inspection companies in the southeast.  We are growing because of our company mission which is to provide every home buyer a quality home inspection given with integrity, dependability, and an overall positive experience at an affordable price.  We as a team do this every day.
Vision: Avalon Home Inspections is a faith-based company, that will continually strive to be a company of honor.  In serving our employees by providing them an opportunity for more life.  Our company will be known as the "go-to" for top real estate agents, the service provider of choice for our clients, and a champion of philanthropy in the communities in which we serve.  That is AHI!!!!!