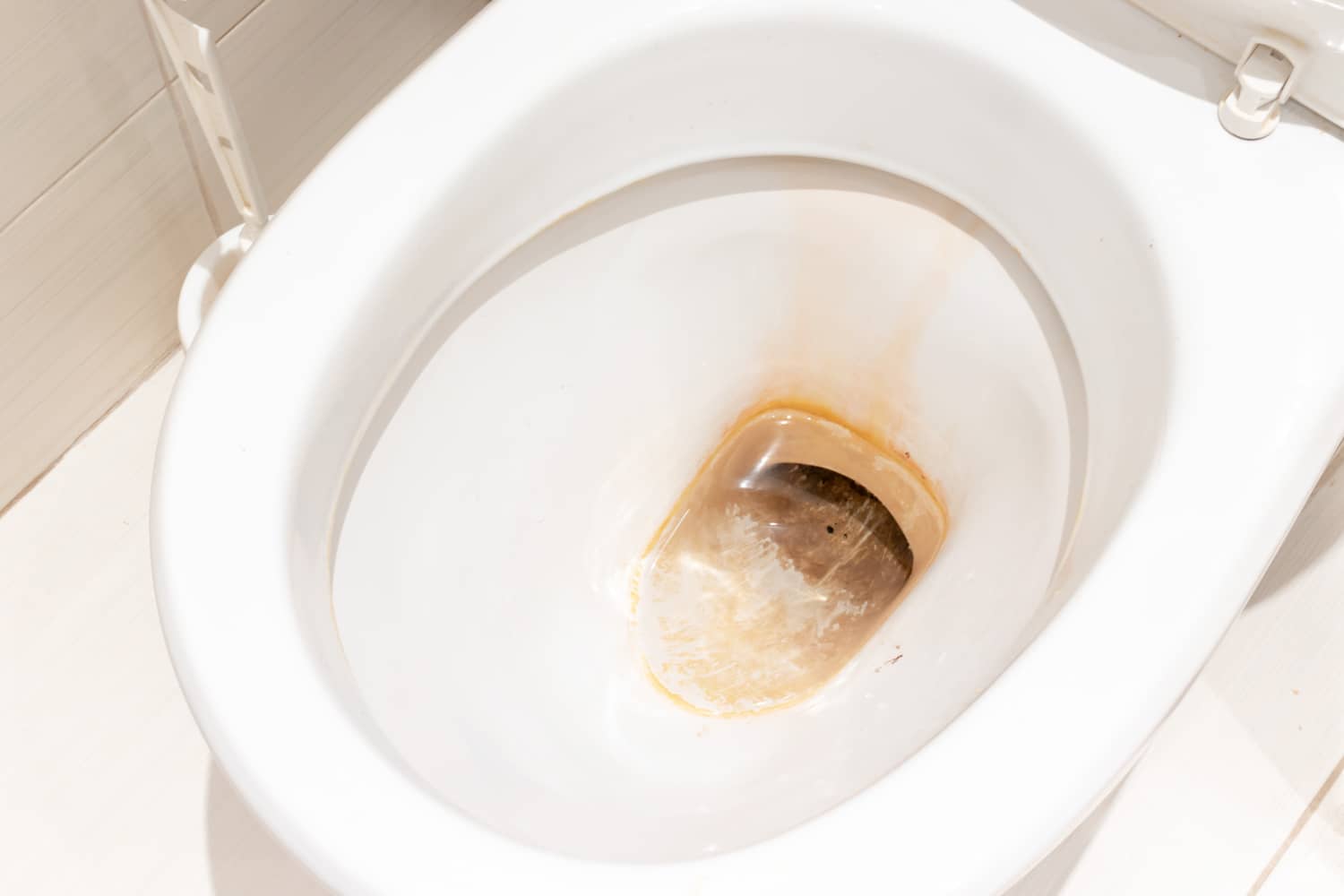 Imagine that you just finished using your toilet and have flushed the waste and water down the pipe. However, the water that is now refilling your toilet bowl is not very clear. What if the toilet water is yellow or even brown color? Most homeowners would eliminate the possibility that the water is yellow or brown from their waste. It must be due to other items like rusted pipes or sediment in the pipes. How to fix brown toilet water? First, you must locate the cause, and fix it. Keep an eye out for rusted pipes or other material breakdowns.
Let's take a look below at all of the possible reasons for your toilet water to turn brown.
What Are The Reasons
Believe it or not, there are a variety of reasons why your toilet water might be brown. Luckily for you as a homeowner, they are all fixable issues. Let's take a look below at what the reasons might be.
Rusty toilet – the toilet tank consists of more than just rubber and plastic. Over time, the metal in your tank parts will oxidize and cause rust. If you begin to notice rust in the tank, it is time to replace those parts.
Leftover waste – on some occasions the flushing power of your toilet does not rinse all of the waste down the pipes. If this happens, your toilet water can most certainly turn brown as the remnants dissolve.
Minerals – there are a few ways that your mineral content could be high in the water. As your water sits the minerals will sink to the porcelain toilet and cause brown staining. Luckily, you can use vinegar to safely remove any brown staining caused by minerals.
Rusty pipes – if you have metal pipes in your home, then over time they will begin to break down and rust. As the water flows through your plumbing the rust ends up in your toilet tank. Once the tank is flushed, the rust can send up on the bottom of your porcelain toilet bowl. Also, look to add chlorine and install a water softener to remove rust and sediment build-up. The only long-term solution is to replace your metal plumbing with plastic PVC pipes.
Check with City Water – during a water flush from your city sewer systems, debris and sediment that has been stuck in the pipes can become loose. As the city flushes the water system out the sediment and debris can be blown into your home's water supply. Also, when you flush the toilet, your new water could be full of sediment and debris from the city water flush. Run your water for 10 minutes through all faucets or until the water is clear again.
Clogged toilet – if you have a clogged toilet or drain line, the backed-up water can end up leaving a brown stain in your toilet bowl. Use a toilet auger or Epsom salt and hot water to loosen the clog and get it free to flush again.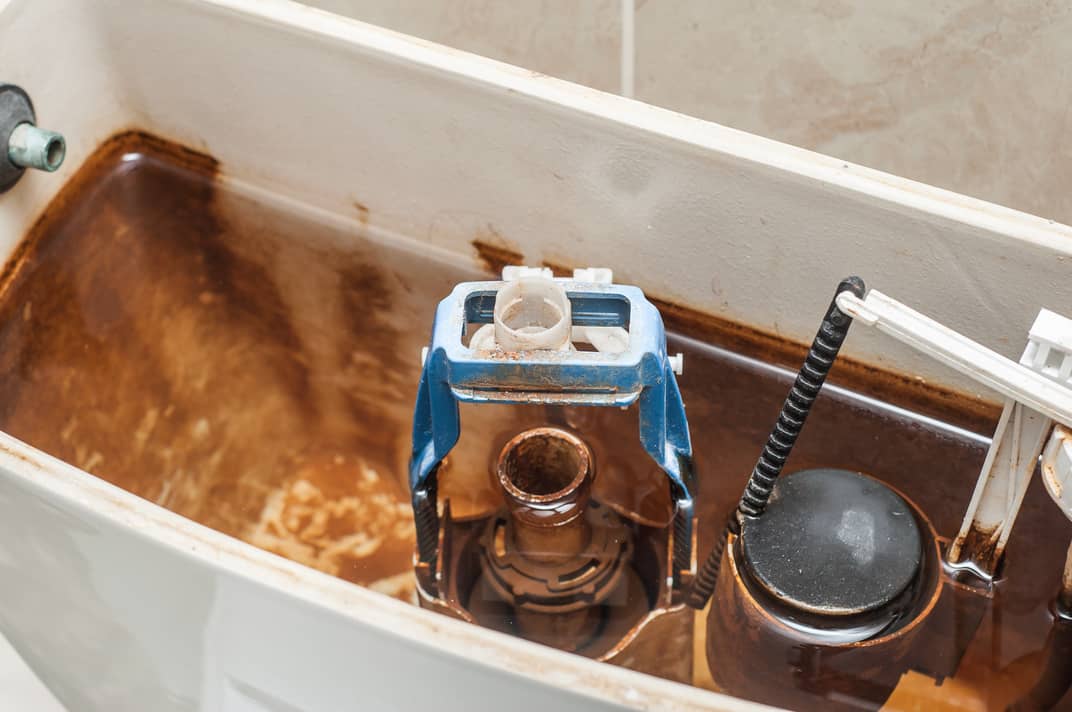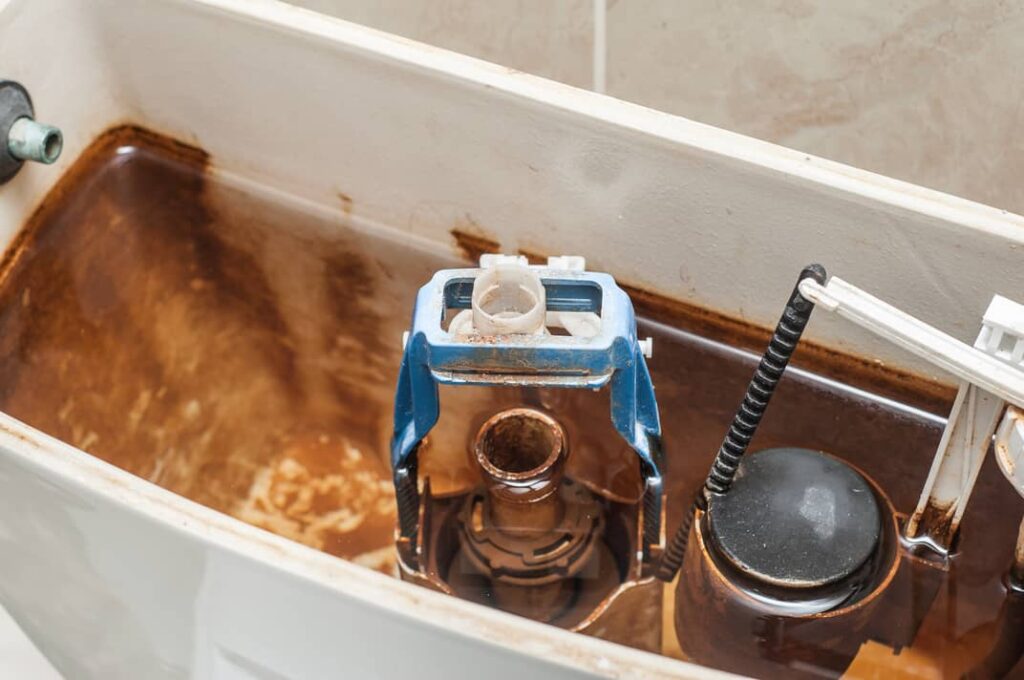 How Much Does It Cost
Depending on the reason why your toilet water is brown will determine how much it will cost to fix. For instance, if the water is brown due to rusted old pipes you are likely going to pay a large repair and replacement bill. Converting your metal pipes over to PVC plastic could cost you thousands. Expect to pay between $50 and $4,000 to fix your brown water in the toilet. The higher end is if you need to replace your entire plumbing system.
Other Recommended Maintenance
Now that you have learned about brown toilet water, here are some areas to keep an eye on. One of those is caulking around the toilet base. Whether you are replacing your toilet or find a leak or need new caulk, make sure to use silicone caulk around the base.
If you find that the toilet won't stop running, it could be the rubber flapper or fill valve that needs replacing. If you aren't sure, contact a professional to help you.
Lastly, if you hear water that slams into the pipes, this is a water hammer. Water hammer is caused by fluids that are forced to stop and change direction in plumbing and cause a loud banging sound. Water in air chambers, high water pressure, or old water pipes to name a few are a cause of this.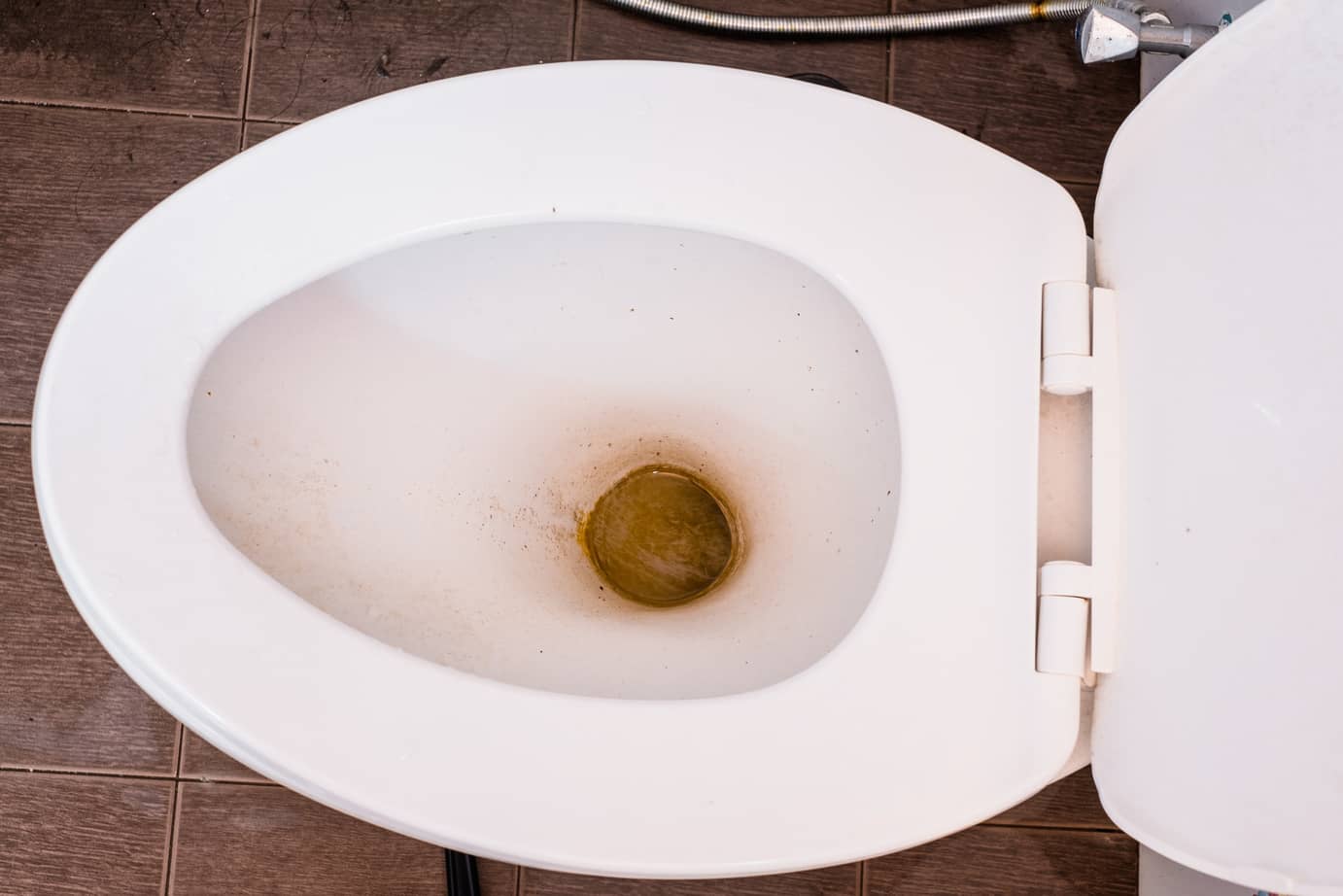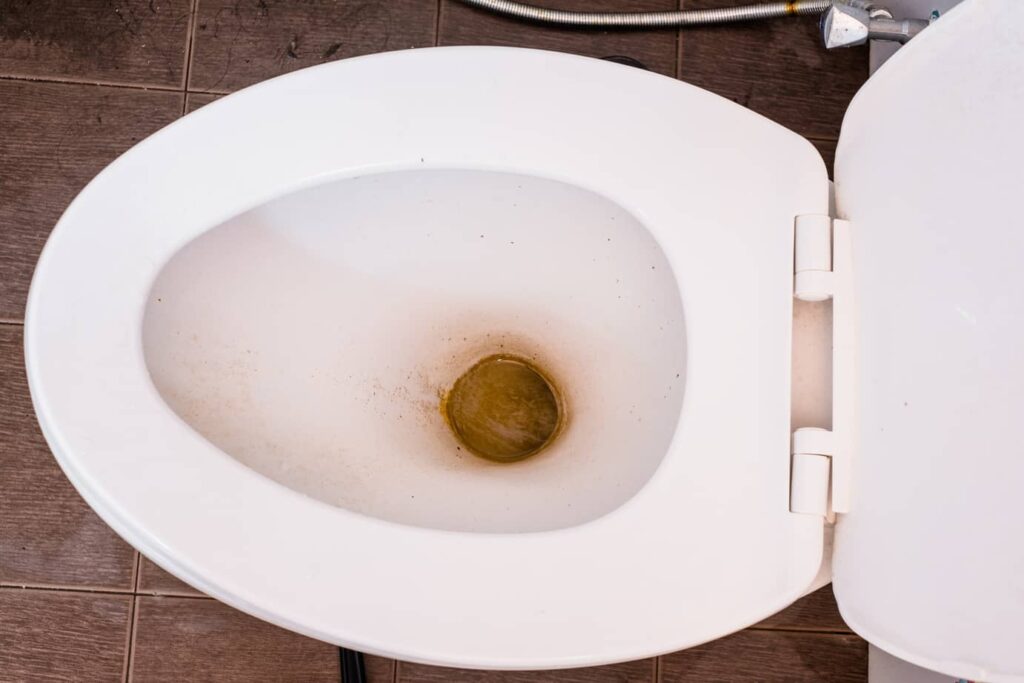 When Do I Call A Professional
When it comes to anything related to plumbing in your home it is a good idea to call a professionally licensed master plumber. Often times homeowners do not have the time or patience to mess around with why their toilet has brown water. Since there could be a variety of reasons for this to occur, it is best to call a professional. If you aren't sure who to call, reach out to your local home inspection team. Basically, they can inspect your plumbing and make a recommendation for a reputable master plumber.
Conclusion
Taking on a task like troubleshooting why your toilet water is brown could be time-consuming. As stated above, you will want to ensure that your pipes aren't old and made of metal. Next, you will want to consider other possibilities such as sediment in the lines, or just rusted-out metal equipment in your toilet tank. With this in mind, the troubleshooting could take a long time for a homeowner. It is best to call your local home inspection team. Call on Avalon Home Inspectors can check your plumbing when inspecting your home in Atlanta, GA. and surrounding areas.