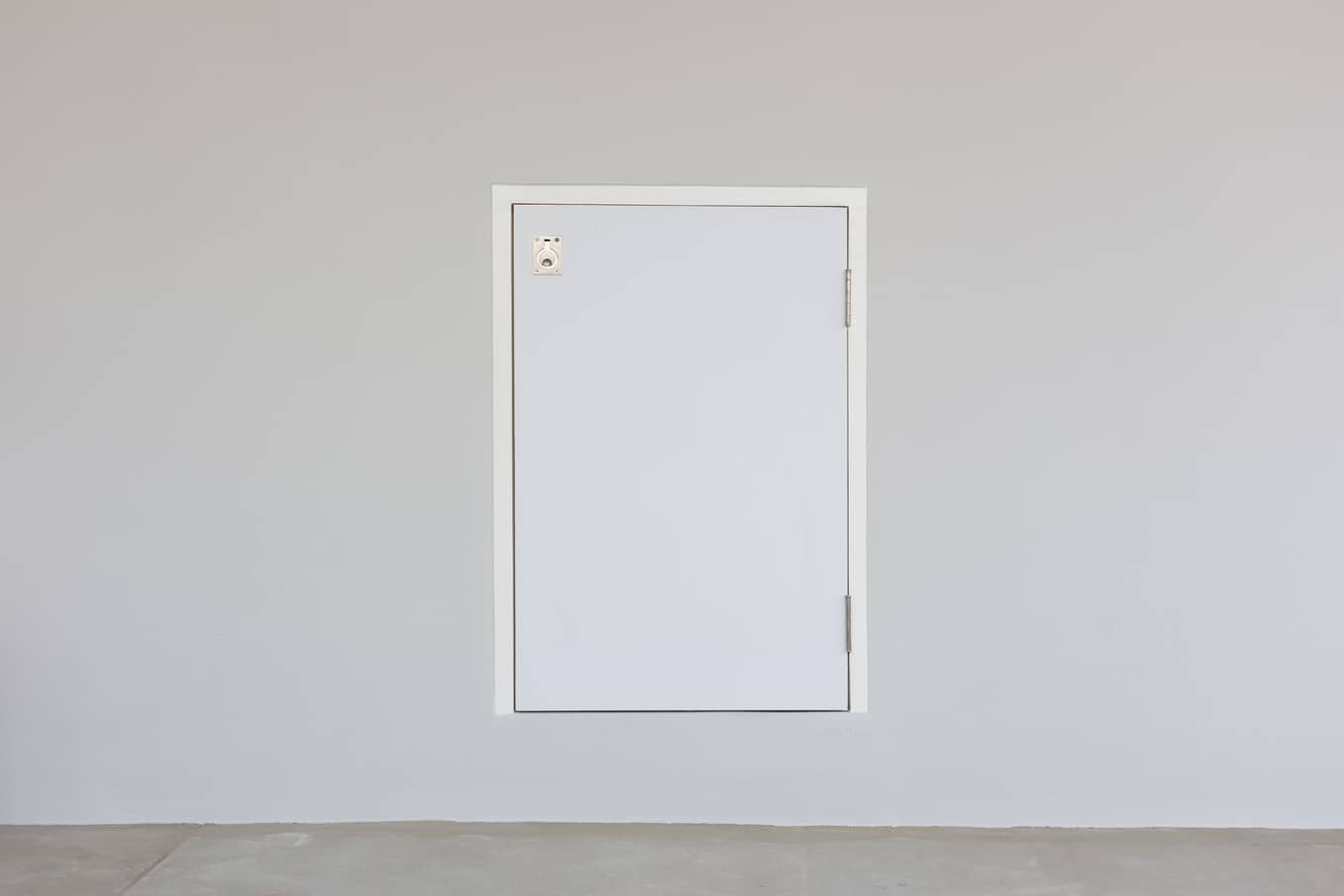 When buying a home, it is important to take note of all of your access points and storage spaces. In many cases, home buyers want to maximize all spaces for storage or living. When a home buyer comes across a home with an attic door it can often be seen as unsightly. No one wants to look at an obvious opening in their wall or ceiling. Although this likely will not be a deal breaker for the home buyer, taking the extra step to conceal the attic door would be aesthetically pleasing. How to hide attic door in ceiling? Hiding an attic door can be done by concealing, making it artistic, or even adding a light box.
Let's take a look below at all of the recommended ways to hide an attic door in your ceiling.
What Is An Attic Door
Attic access doors are typically constructed as a 2 x 4 opening in the wall or ceiling. This size opening is large enough for most homeowners to fit through. Also, it is a large enough opening to install a folding ladder. Older homes have what is called a scuttle door which is a drop-down attic door that opens in a hallway or the nearest closet space. Attic scuttles will typically have a drop-down folding ladder.
Newer homes often see the attic scuttle opening in the garage. You often cannot hide a scuttle door, as it is a piece of sheetrock or plywood that is held in place by wood framing. Attic doors allow for access to the attic from a hallway or directly above into the attic. Now that we know the difference between an attic door and an attic scuttle we can explore the many options for hiding an attic door in plain sight.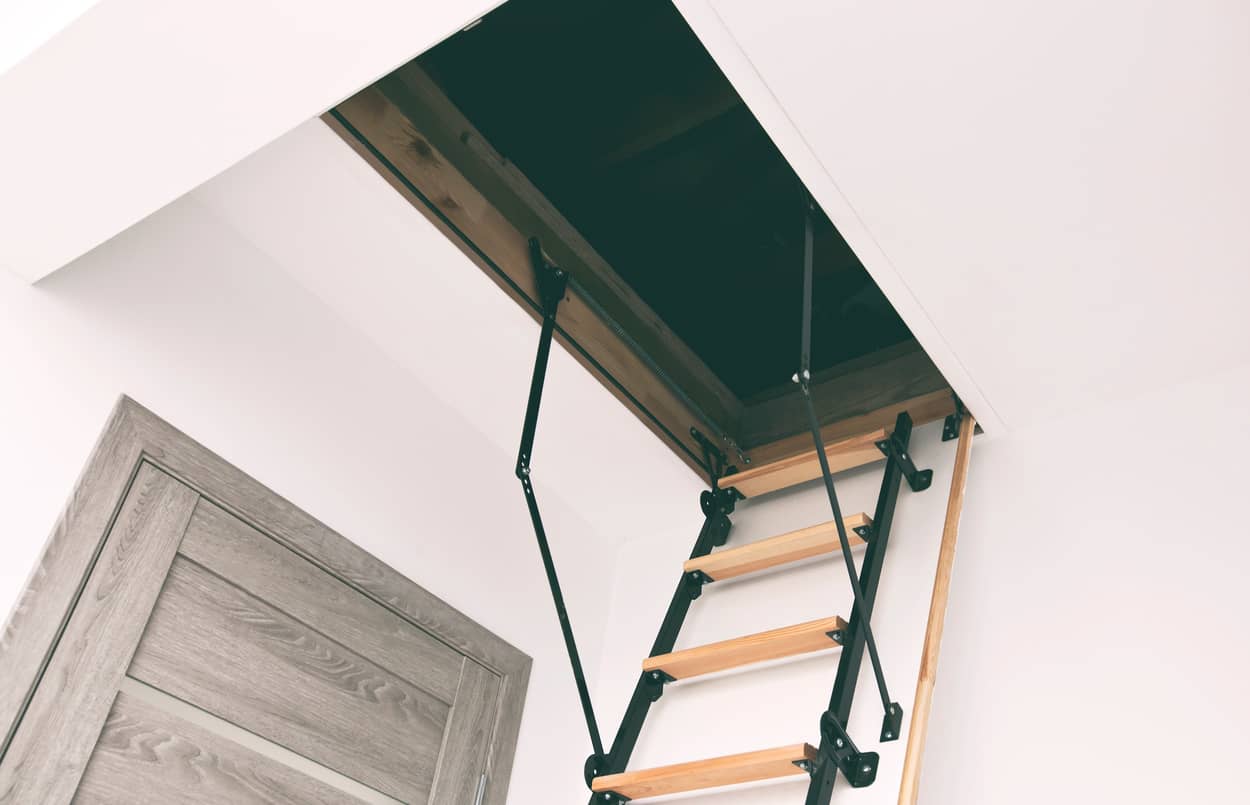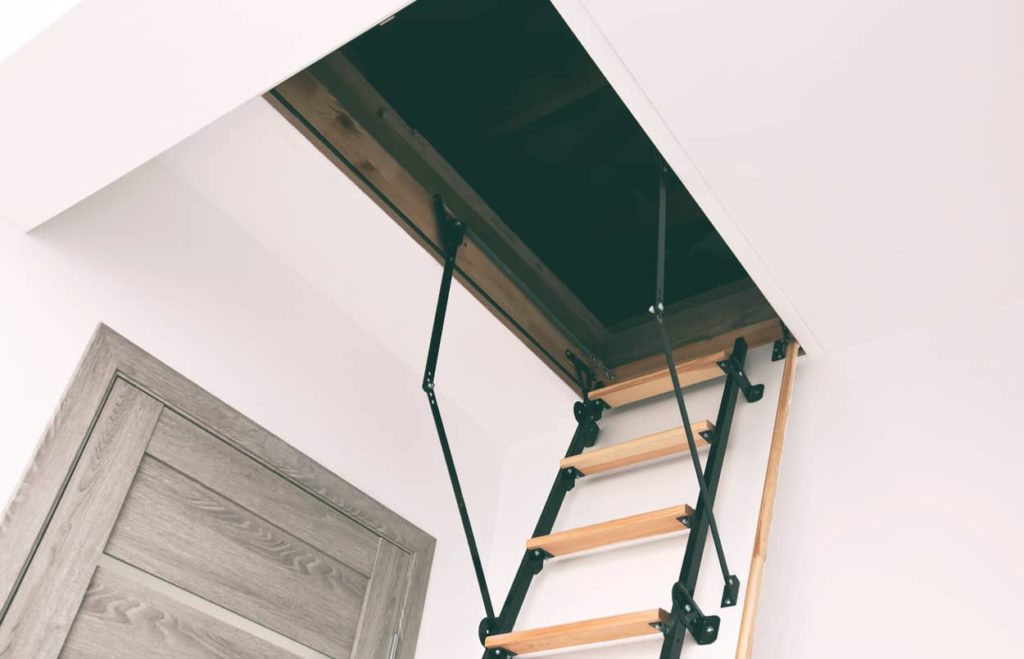 How Do I Hide It
Believe it or not, hiding the attic door is a fairly easy project. Overall, the biggest concern for a homeowner will likely be choosing the best route to hide the attic door. Regardless, always remember that most projects offer a variety of choices. This project is no different. Let's take a look at the recommended options for this project.
Decor – adding plants, vases, and small furniture along the hallway will redirect your eyes away from the attic door. If you don't feel like covering the door or making it seamless, you can use items like paintings to divert the focus away from the door.
Pull cord – in many cases, the pull cord exists to pull an attic ladder down from the attic opening. However, it is recommended that you add a simple handle and paint the handle the same color as the door. This allows it to blend in with the ceiling and not be so obvious as a hanging cord.
Decorative light box – concealing an attic door with a light box will require an electrician. This is a great option as the light box sits directly on top of the attic door as a suspended decorative light. However, if you need to access the attic space often, you will likely not choose this option. Too many openings of the door could cause the lights to break. With the proper design this could work nicely.
Artwork – create a mural like decoration on the attic door. The design that you create can be painted on the attic door and painted the same color as the ceiling. This will allow the attic door to blend in nicely and have any guests or homeowners seeing nicely constructed artwork.
Recessed door – recessed access doors provide a nice smooth transition to your ceiling. Also, they will blend in as they sit and match any surface. Since the door frames are installed into the wall before drywall is hung, the recessed door is completely concealed.
How Much Does It Cost
Keep in mind, the cost to hide your attic door will vary depending on if you have an attic ladder or just a door in the attic scuttle. In most cases, the design or desired look is what will cost money on this project. So, if you go for a simple design, you could probably get away with a cost of around $300. Consequently, installing an attic ladder will create a backing to match the ceiling and it is a case of ensure no seams are visible. This could cost you between $450 and $700 for materials and labor.
Other Recommended Maintenance
Now that you have an idea of the differences between a scuttle attic and an attic door you can create a better design for how you would hide the attic door. With the options provided above, there are no right or wrong answers. It simply becomes a matter of homeowners' taste.
Next, having access to your attic space is an important selling and living feature for any home buyer. While you might be ready to starting storing all of your holiday decorations, it might be a good idea to have your insulation inspected first. In some cases, home builders might over-insulate. You will want to make sure that your insulation isn't too much.
Lastly, before you start creating a living space out of your attic, you will want to get the basics done first. Air sealing the attic and allowing for proper attic ventilation are two areas that you cannot miss. Always, make sure that the professional contractor that you hire to build out your living space is well versed in proper attic sealing and ventilation.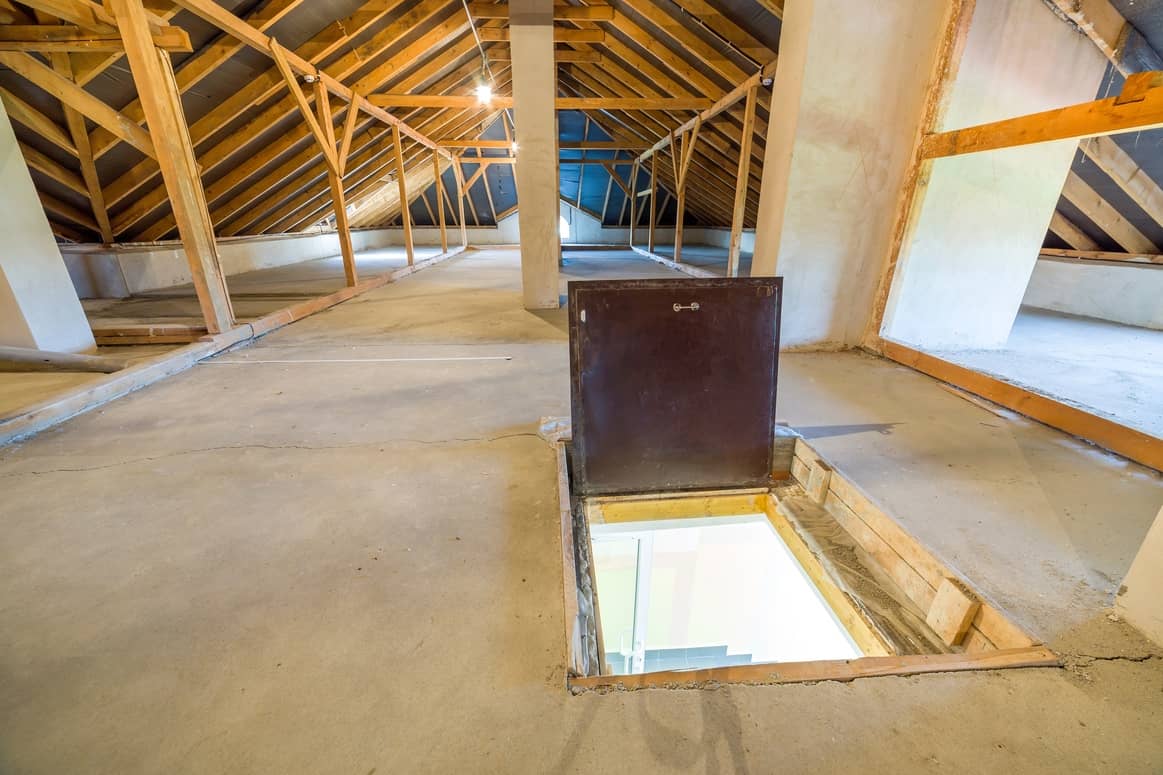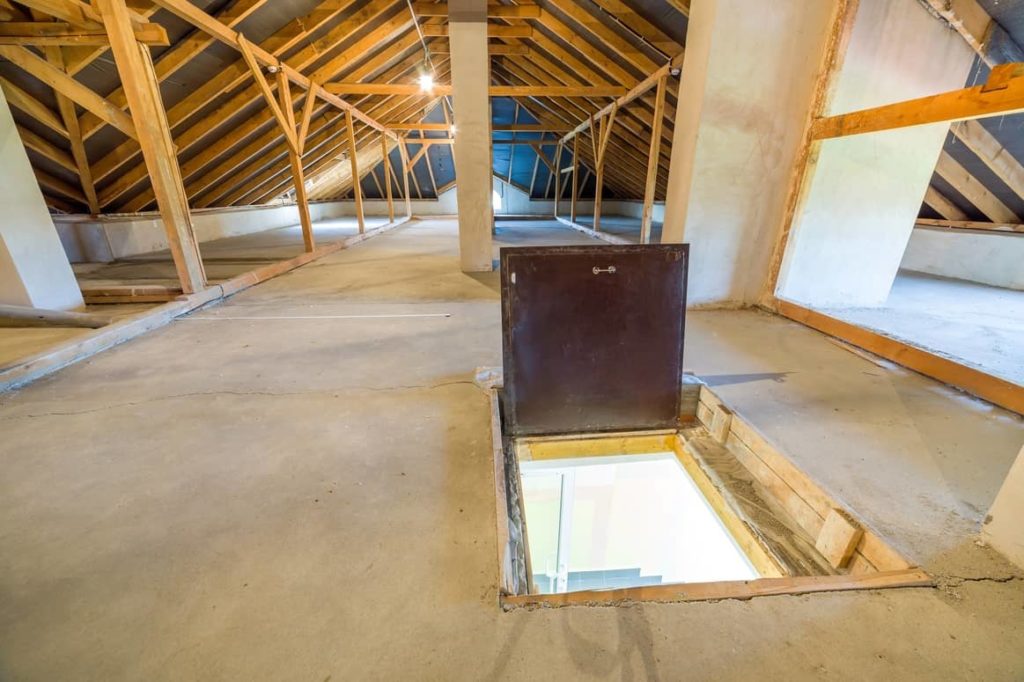 When Do I Call A Professional
To get the attic door in your ceiling concealed to the naked eye, you are likely going to need a professional. Hiring a professional contractor who understands how attic doors work is going to be the best choice for this project. Most homeowners would consider an attic ladder as a way to hide the attic opening.
However, attic doors are installed in many homes and do not necessarily warrant an attic ladder. Talk over your design and idea with a professional contractor to determine the best options for hiding your attic door in the ceiling. Also, reach out to your local home inspection team. They could provide you with a reputable contractor who is experience with attic doors.
Conclusion
Anytime you purchase a home that has some added features, it might be necessary to change the look of those features. Also, keep in mind that as the new homeowner you will have many projects to make your new purchase specific to your needs. Therefore, remember that hiding an attic door is one of those projects. Knowing the many ways that you can accomplish this project is key.
However, if you aren't sure how to even approach the hiding of an attic door, make sure you reach out to your local home inspection team. They can inspect the attic space and the location of the attic door and make suggestions as to what works for that space. Reach out to Avalon Home Inspections, we conduct home inspections in Greenville, SC, and Atlanta, GA.