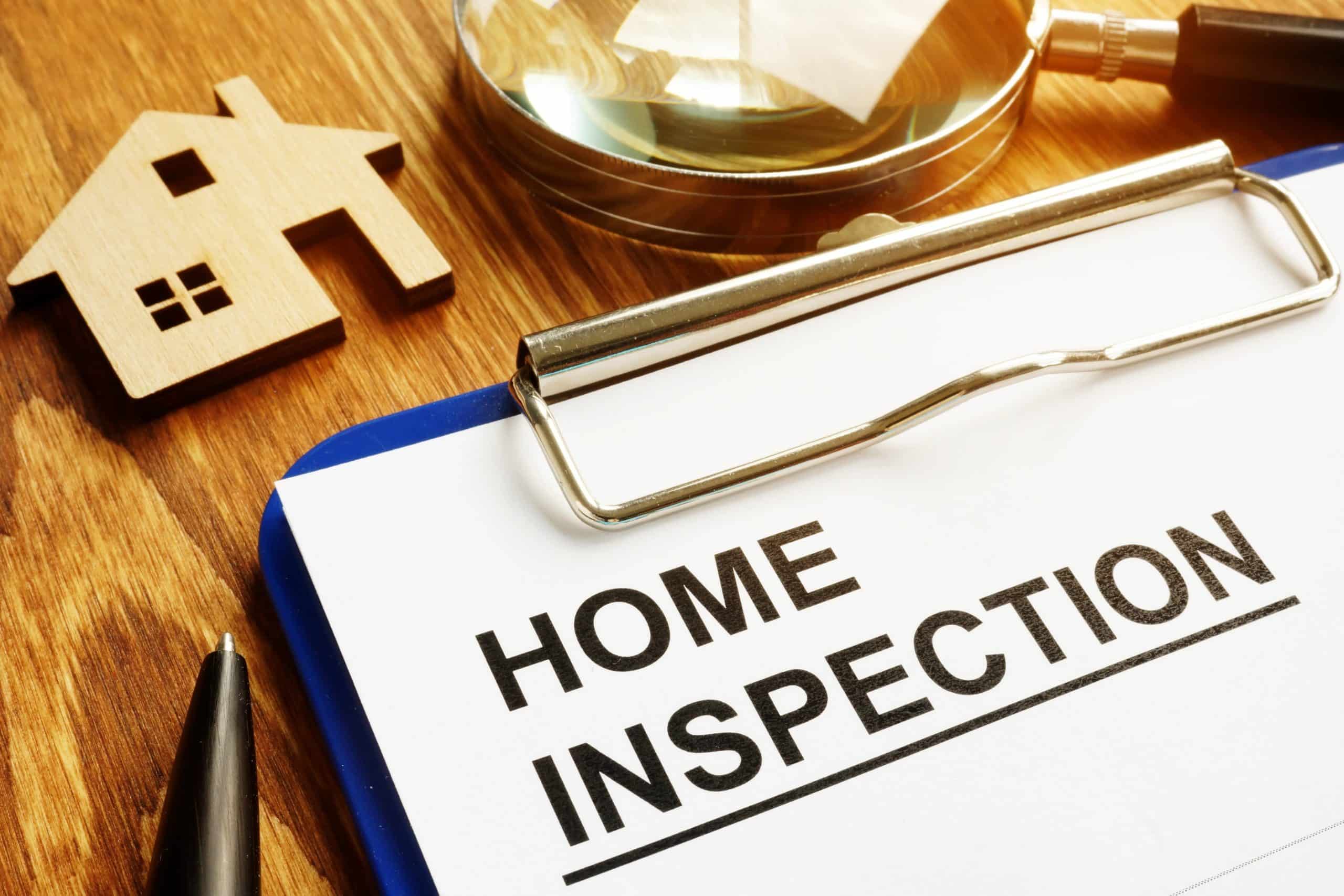 Imagine moving into a home without a home inspection. You either missed the window or agreed to skip the process altogether to ensure you won the housing bidding war. Is it safe to skip or waive your home inspection? Unfortunately, it is not recommended that you skip. There are a few reasons why skipping or waiving your home inspection is not a great idea.
Let's take a look below as to some potential hiccups or hangups when skipping your home inspection.
What Would Happen If I Skip a Home Inspection
The simple answer is that nothing would happen to you directly if you skip or waive a home inspection. However, here are some items that you will miss out on.
Ensuring that there are no safety or health hazards
Home inspection warranties
Documentation of the condition of the home prior to moving in
Long term premium warranties
Learning about your home purchase
By missing out on all of these possibilities you are risking a lot with your investment. Investing in a home costs a lot of money and can be a huge burden. So, imagine having extra home warranties to protect your investment. You could be risking a lot of money if you skip or waive your home inspection for the sake of guaranteeing a home purchase.
If you do happen to skip your home inspection, consider a pre-move-in inspection (a home inspection after you buy the home, but before you move in).
Let's take a look at the graphic below to see some of the top inspected items with the highest ticketed items for repairs or replacement.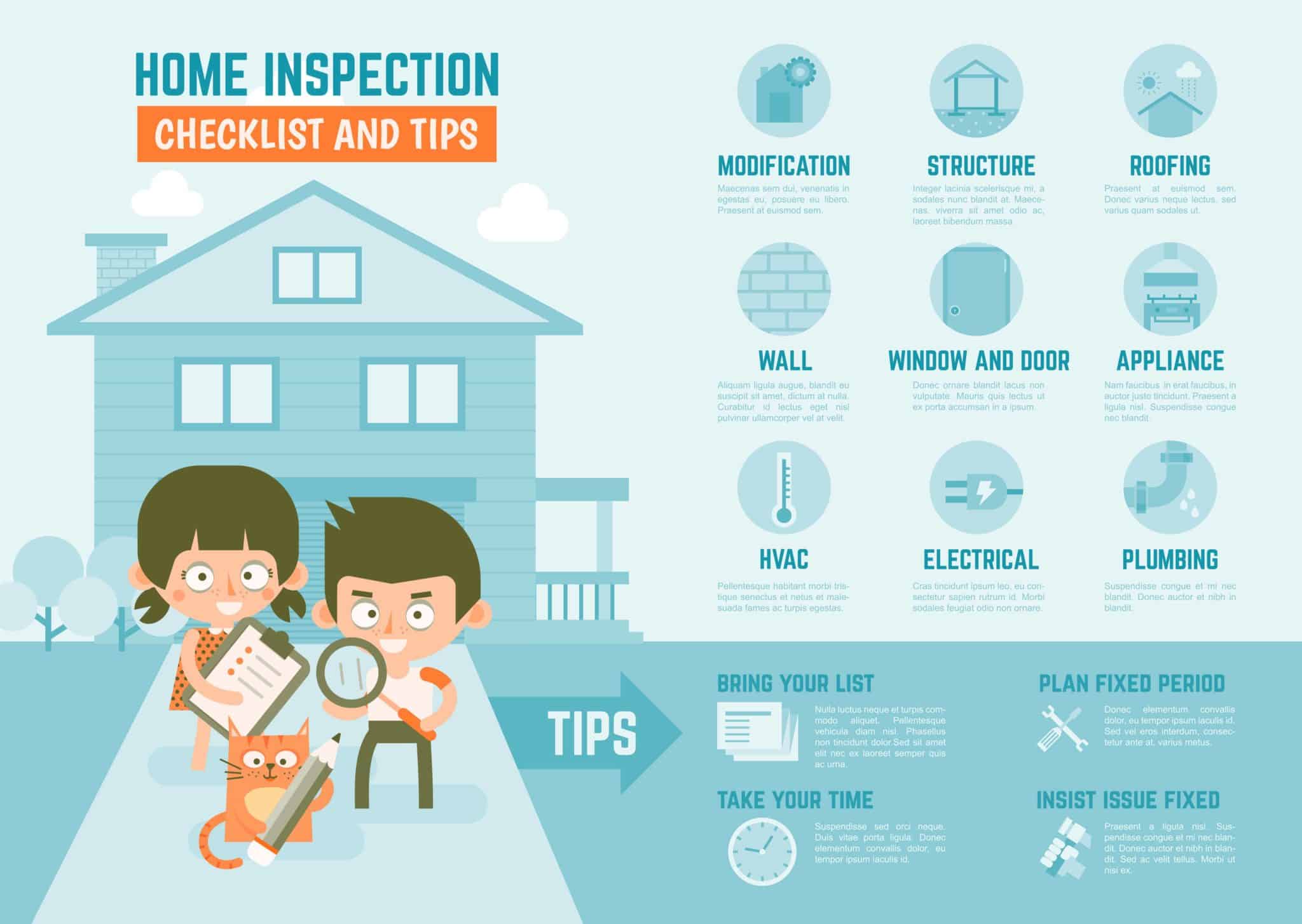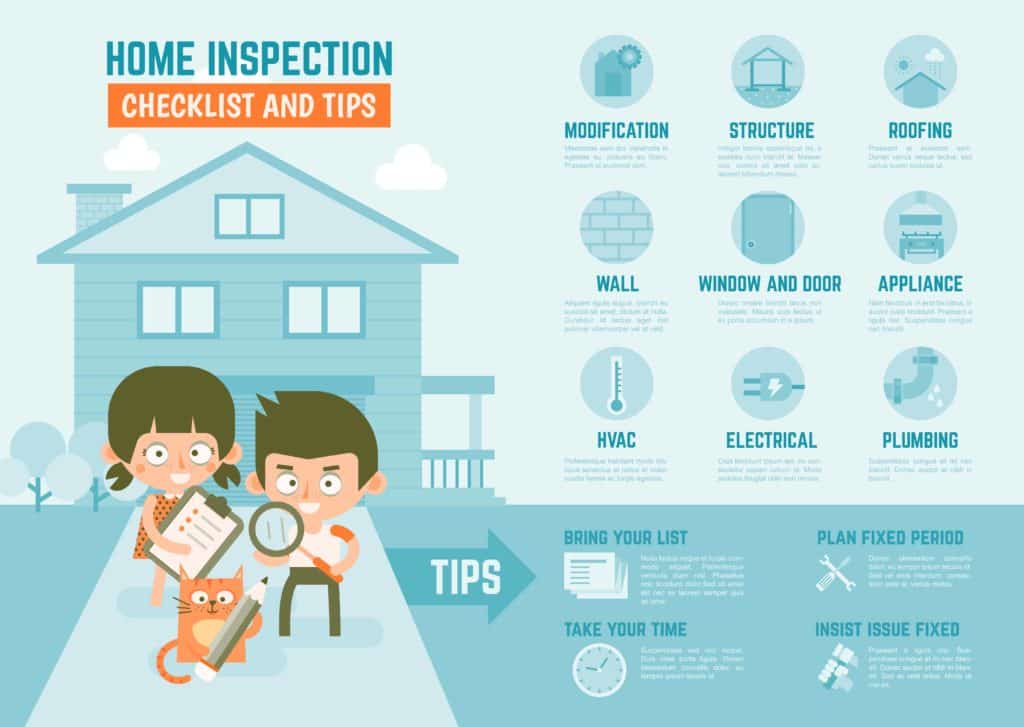 Cost and Length of a Home Inspection
The buyer pays for the home inspection and it costs about $350 or more, depending on the company, the square footage of the home, and where it is located. It is a minor amount for the amount of money you may throw into a potential money pit. We discuss the damages or costs below.
The inspection will vary from one hour to a few hours, depending on the size of the home.
Potential Damages Or Costs
Skipping or waiving your home inspection when closing on a home is hazardous to you as a buyer. When skipping or waiving the home inspection you could end up with huge repairs down the road. These may have been discovered by a home inspection company.
The potential for damages to the home could be large. Also, you might have missed the need for a new roof, which could cost on average $12,000 to replace. You might also miss out on a stucco repair, which could also cost $3-$9 per square foot.
Your biggest concern should be your health. Home inspections can determine:
If there is mold damage inside the home.
Heavy moisture in the walls, in which you need a thermal inspection to see where the leak may be.
The threat of carbon monoxide poisoning via broken appliances, damaged pipes, or a leaky furnace.
Other Areas To Consider After the Home Inspection
One area to consider consists of when you have a successful home inspection, what to do next? It is highly recommended that you review the inspection report with your real estate agent and begin the negotiation process with the seller. You might find some big items needing repairs and you wouldn't want any surprises during the home buying process.
Also, there are additional areas to consider relating to the findings on your home inspection report. High ticket items for replacement or repairs are discovered and allow you to determine if you should move forward on the purchase of the home. Roof damage, or stucco repair, are both high ticket items that might need to be addressed.
Consider a Pre-Move-In Inspection
Calling a professional home inspection company is vital to the success of your home buying and selling success. Although the housing market might encourage you to skip a home inspection in order to close on the home buying process faster, you should consider the concerns listed above with regards to health and safety. A pre-move-in inspection can help you find these issues before you move into the home.
Conclusion
Understanding that the excitement of buying a home can cloud your judgment in terms of skipping a home inspection. Although, there is nothing written in the real estate rule book that says you must accept and commit to a home inspection. It is most definitely the more sensible way to go.
When protecting your investment and your health, it is smart to ensure a home inspection is conducted. Reach out to Avalon Home Inspections, servicing Atlanta, GA.