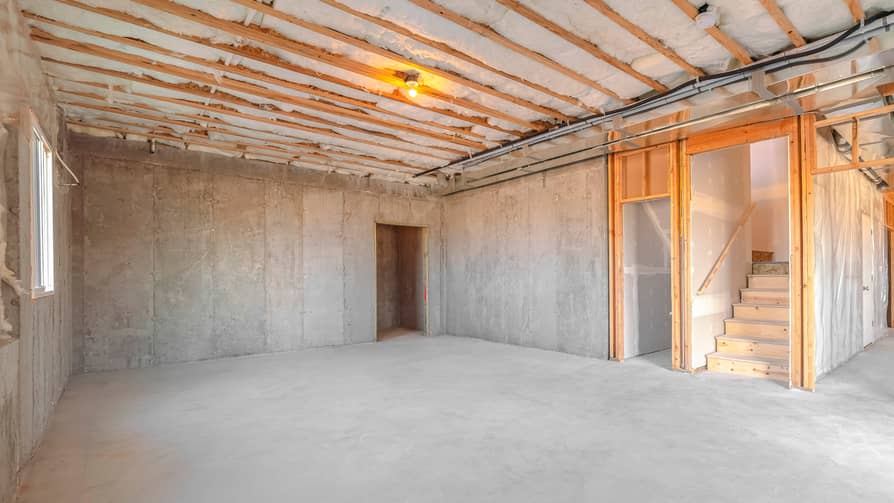 When buying a home, there are a variety of items to look for. In most cases, the basement is the last area a home buyer will explore unless it is already built out. A basement that is considered finished is definitely a huge selling point, as it becomes an added room for the homeowner. If you do look to buy a home in an area where basements are prevalent, you will want to know the flood zones. Making sure that proper draining is installed in the basement is key. Why doesn't my basement have a sump pump? They are not required in all homes. You would see one if the home is in a flood zone.
Let's take a look below at other sump pump concerns.
What Is A Sump Pump
A sump pump is a motorized pump that is connected to electricity and pipe. The pump is placed in a prefabricated well that is installed in your basement. The purpose of the sump pump is to pump out any excess water that has entered the basement and remove it from the home. The pipes that run off the pump are discharge lines that go out to the sewer or homeowner's yard.
The purpose of the sump pump is to prevent water from getting into your finished basements or creating a wet basement. As a homeowner, peace of mind is key, so make sure to have a battery backup sump pump. This will prevent flooding in your crawl spaces as well as keep the water levels in your sump pit low.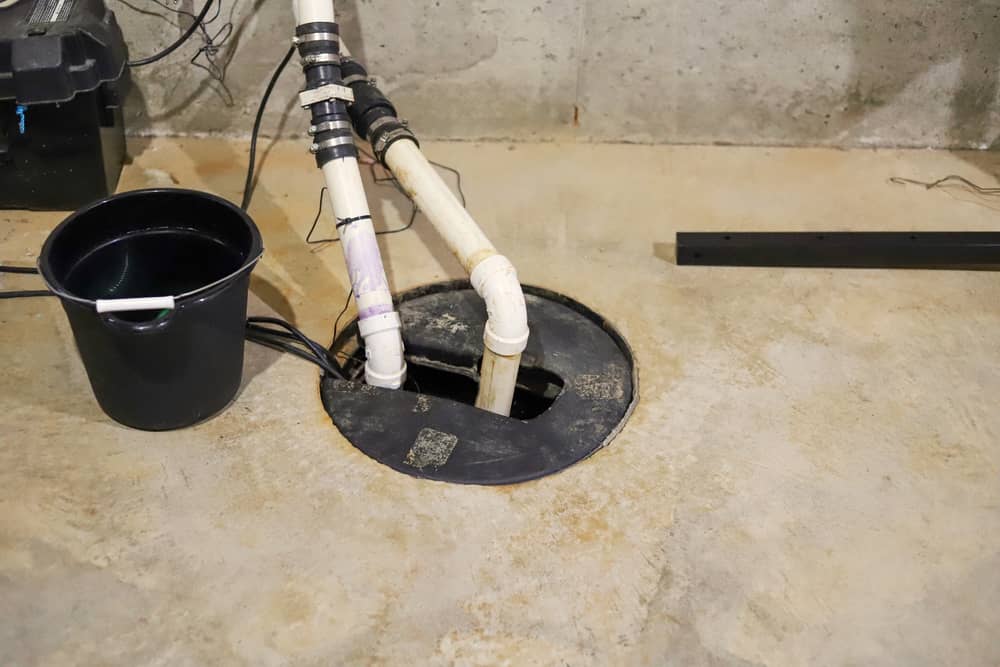 Why Do I Need One
There are a few reasons why you would want a sump pump installed in your basement. However, keep in mind that they are not always required by the building code. Let's take a look below at some reasons why you would want a sump pump.
Flooding is prevalent in your area.
The home has poor drainage at or near the home's foundation
The home is located in a high water table area.
Your home is considered to be located in a low-lying area, near a body of water.
Heavy rain and snow are always a factor in where you live.
Runoff slopes toward your home, rather than away from it.
You have expensive equipment in the basement, such as the HVAC unit.
Your family has allergies and you need to prevent mold and mildew growth as much as possible.
How Can I Hide It
Having a sump pump can be an unsightly piece of equipment. There are pipes and wires coming out of a hole in your basement flooring and is not aesthetically pleasing. Let's take a look at a few ways that we can conceal our sump pump.
Build a box over the hole and turn it into a seating space.
Build a wall around the sump pump and make it a closet space.
Install sliding barn doors for easy access.
Place a large potted plant in front of the hole in the basement floor.
Simply install a removable flooring piece.
How Much Does It Cost
The actual sump pump itself is rather inexpensive. Depending on the size of the basement and the amount of water that might need to be pumped out will determine how much money you spend. The national average for a sump pump ranges from $150 to $450. The installation of the sump pump will typically cost an extra $300 for labor charges.
Other Recommended Maintenance
Now that you have a clear understanding regarding sump pumps in the basement, you might have to read up on basement drains as well. It is important to note that basement drains might also be used in lieu of a sump pump. In some cases, the basement floor drain could become backed up So, read up on how to prevent this from happening.
Next, you might need to explore other basement drain options. If the sump pump isn't going to work for your basement, you will still want to have a plan in the event that water floods into the basement. Depending on where you live, the ground could freeze and as it thaws out, the excess water needs a place to go. If your basement isn't sealed, the water could end up in your basement. Consider the idea of installing a french drain in your basement. This would help move the water away from the basement and back into the soil.
Lastly, consider inspecting the outside of your home as well as the basement itself. There are many ways for water runoff to enter the home's basement, so keeping the exterior of the home intact is also very important. Make sure that your gutters are working properly and free from debris. Water can spill over the sides of a gutter and end up pooling near the foundation of the home. This could end up seeping into the basement. Always check your gutter system first.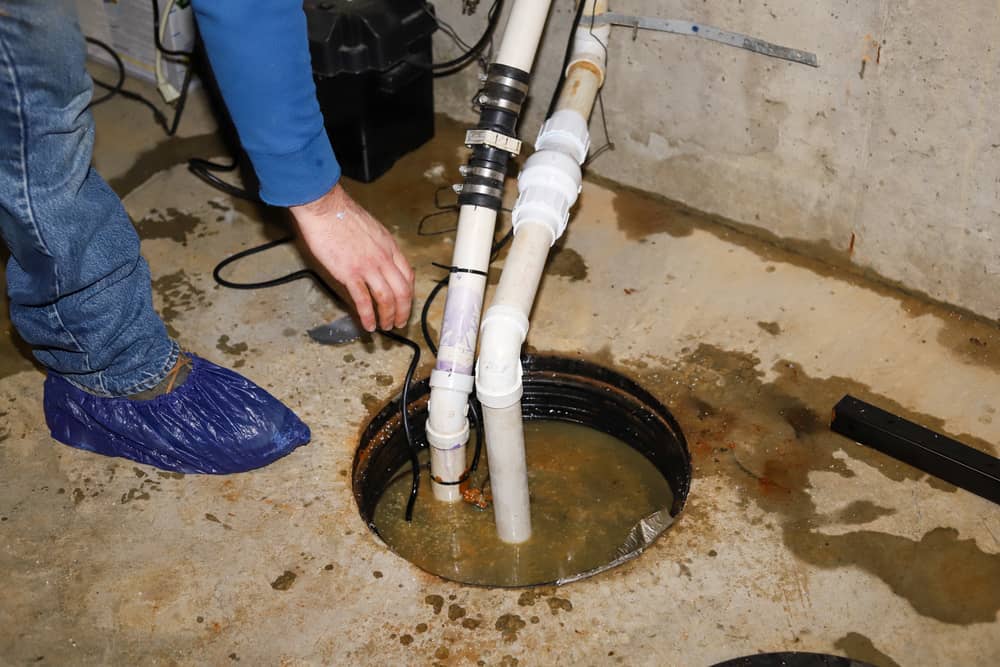 When Do I Call A Professional
You should call on a professional if you either need a sump pump installed in your basement, or the one that you have isn't working properly. The key is to ensure that any water that enters your basement has a way of leaving the basement. Additionally, keep in mind that waiting too long to tackle a basement flooding issue could end up causing more damage and expenses. Reach out to your local home inspection team for a full basement inspection. Also, they can make a recommendation for a reputable master plumber.
Conclusion
As a homeowner, one of the biggest fears is that your basement floods. Depending on the home, you could have a beautifully built living space, or just use your basement for storage. At any rate, any flooding that occurs could cause huge headaches and frustrations. Expenses and damages will surely mount. Call on your local home inspection team to inspect the basement and make basement drain recommendations. Avalon Home Inspections will check your basement during a home inspection in Atlanta, GA.