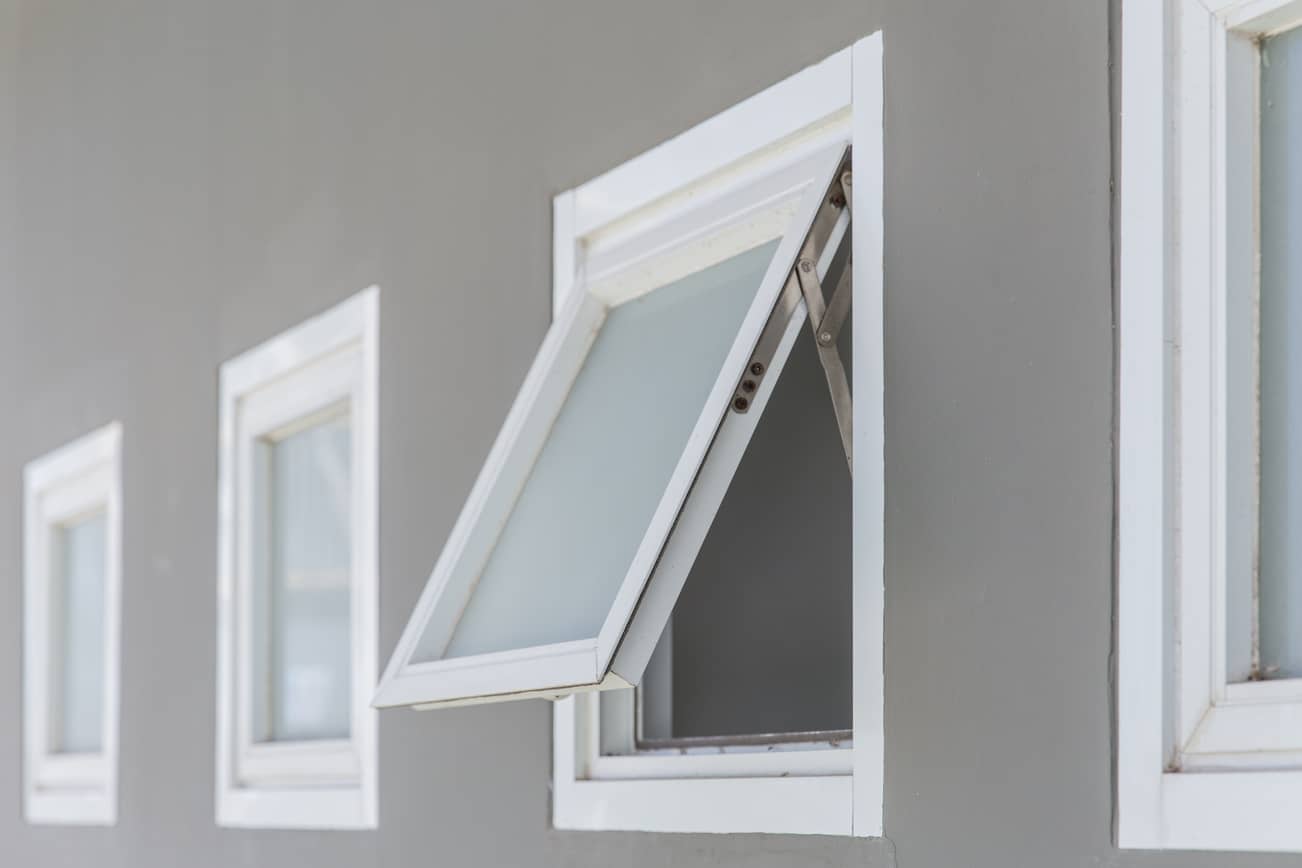 When building a home and selecting the window styles or upgrading some older windows it is a good idea to understand what benefits each window provides. This could range anywhere from installing a skylight in a ceiling or attic space to installing a bay window at the front of the home for curb appeal. Knowing which windows provide the best ventilation and energy efficiency is so important for a homeowner. Are awning windows good for ventilation? Yes, awning windows open out so that a cross breeze can easily blow through the home.
Let's take a look below at even more benefits of an awning window.
What Is An Awning Window
Luckily for homeowners, there are so many choices when it comes to windows. There are bay windows, casement windows, double-paned windows, and awning windows to name a few. Each style of window comes with its positives and negatives. Awning windows are great! They are typically placed in small, rectangular window frames. You will often see them above a kitchen sink or a bathroom, near the toilet. Awning windows allow for great air circulation and ventilation even when it's raining.
So, airing out the home comes with ease. Also, these windows are opened by turning a crank at the base of the window frame. As you turn the crank the hinges begin to expand and open the window at an angle. The concept is identical to an actual awning that is installed above an exterior window.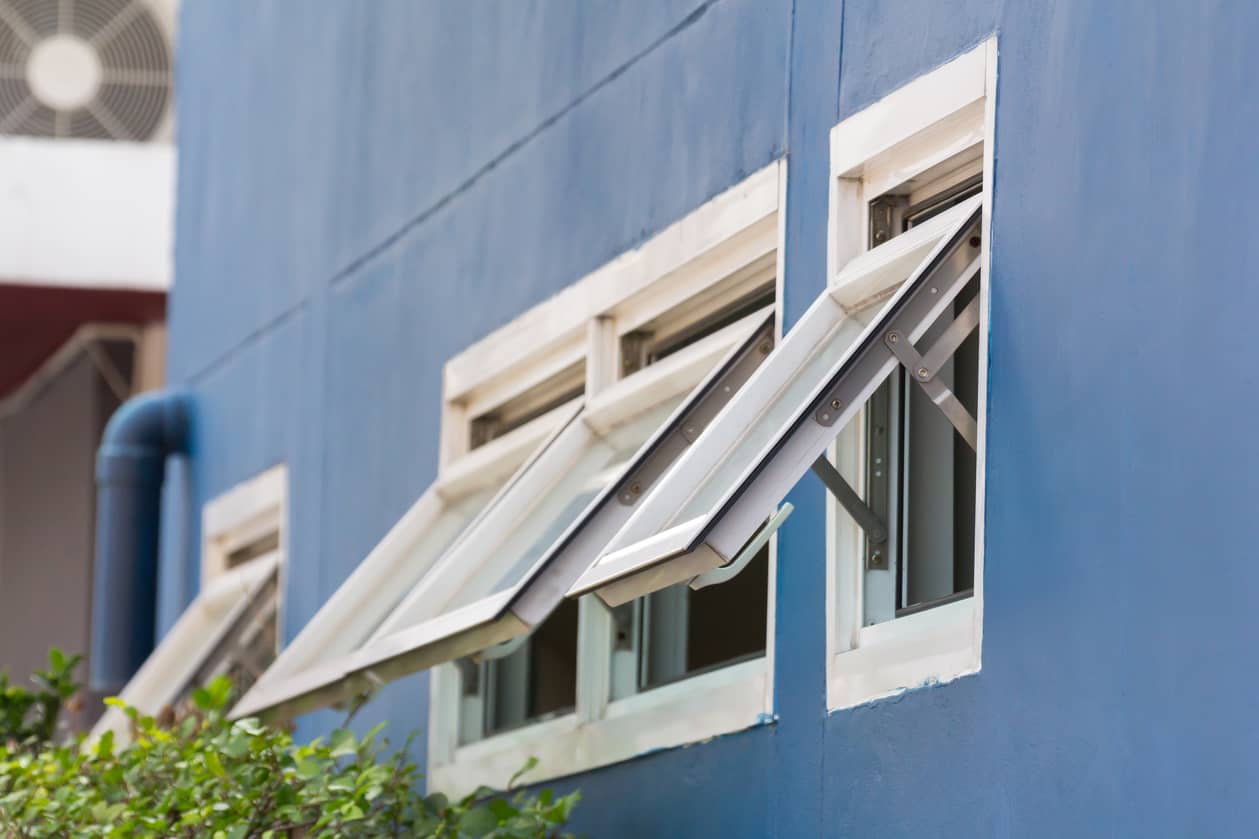 Pros Of Installing Awning Windows
Believe it or not, the list of benefits regarding an awning window is long. They provide so much functionality to a home that most homeowners must have a couple of them installed throughout the home. Let's take a look at the pros of installing an awning window.
Operation – opening is as easy as turning a crank. Functionality is easy and manageable for homeowners.
Safety – the awning windows can be placed higher as their clearance is low. This provides for greater privacy. In addition, there are two locking points on these windows that can provide for a more secure lockdown of the window.
Product and Breakdown – the hardware used has a lifetime warranty and wear and tear is minimal. This is due to the lack of exposure to the environment, so less likely to corrode.
Energy efficient – due to double locking mechanisms the window is pulled tighter and this allows for a better seal. Keeping everything more energy-efficient.
Ventilation – improved airflow when grouped with other windows. Can be installed higher so that heat can escape quicker. This improves the airflow into and out of the home. High-wind locations make them less prone to side winds and more exposed to top winds. Awning windows can be left open safely at night for increased air circulation and ventilation.
Screening and weather – rainwaters are prevented from entering the home and the screens can easily be removed from the inside of the home. This keeps things cleaner and safer from the exterior environment.
Cons Of Installing Awning Windows
Just like with any other parts of your home, you will find :
Cleaning – a ladder will be needed to clean all second-story windows. You cannot clean the outside of an awning window from the inside of your home.
Breakdown – if you purchase the wrong manufacturers window you could end up with poor equipment. This can cause you to spend more on replacement cranks, gears, and hinges, You could also experience a misaligned window. Also, a heavy sash can create too much pressure on your window frame.
Size – if you are looking at a heavier model, like a triple-pane awning window, the size is limited. Just one downsize to an awning window is that they aren't usually very big.
AC – you cannot fit an ac window unit in an awning window.
Spacing – limited spacing can be problematic as you will not be able to place a grill under the window. The smoke will enter your home and cause more issues. Also, if the window isn't high enough, the opening can protrude into a walk-way or high traffic area and get in the way.
How Much Do They Cost
Awning windows can be a great option if you are looking to increase your home's ventilation and keep the rains out while open. The national average for an awning window ranges from $350 to $1,200. Although this is a lot more than a regular window, the benefits far outweigh a standard double-hung window.
Other Recommended Maintenance
Knowing that awning windows are in certain parts of the house, you will have other windows in the home you will need to maintain. As we are getting into summer, you probably won't feel cold air coming in the window, but you may feel it going out of the window! You don't want this air to escape so checking the sealants is a good idea.
Another area to check is the type of windows you have. Andersen windows are some of the best on the market and you can find out the type you have by looking for the etched Andersen logo located on the glass. This is important to know if they need replacing.
Lastly, increasing natural light in the home is something that many homeowners choose to do. Natural light doesn't cost anything and can be done in many ways. Those are by making sure that furniture doesn't block the light, avoiding heavy drapes, as well as using skylights. Natural light also cuts down on the electric bill.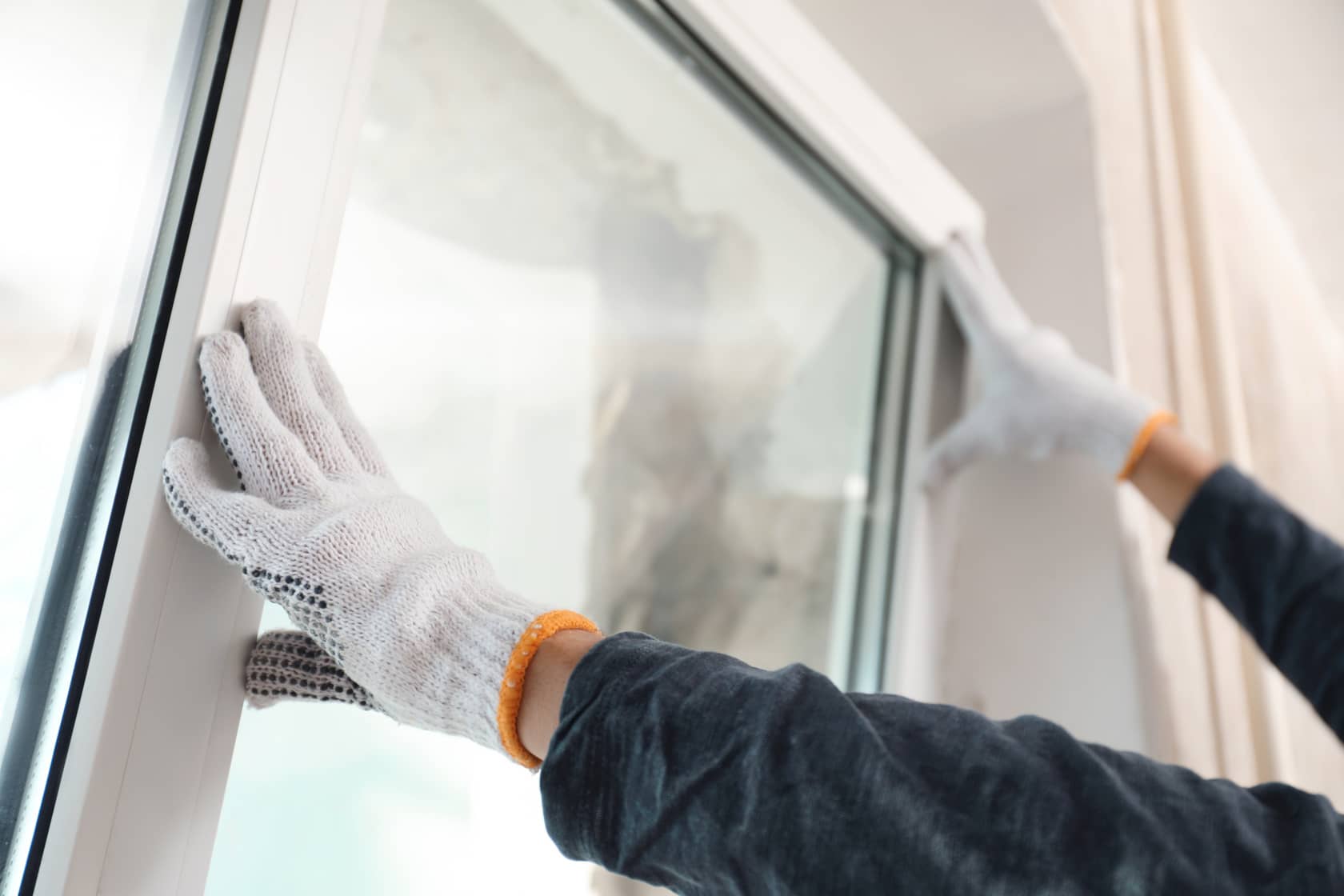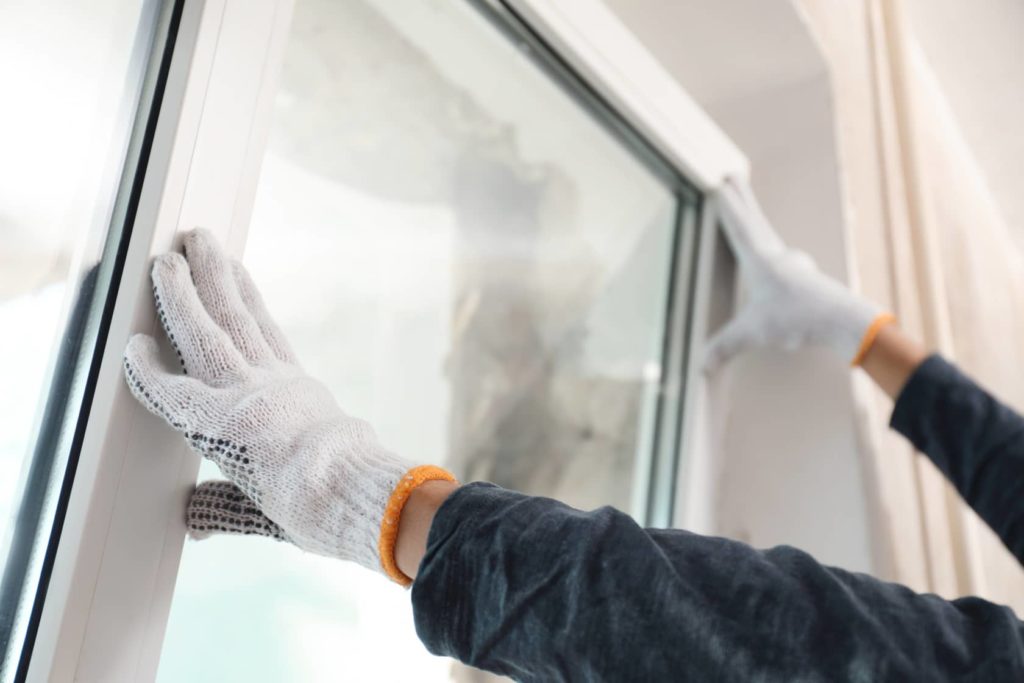 When Do I Call A Professional
Anytime you are dealing with window installation or repair, you will want to hire a professional window installation company. In most cases, the company that you purchase the windows from will also provide installation options.
If you aren't sure who to contact, hire your local home inspection team. They will be able to inspect all of your windows to determine which ones would benefit from a replacement. Also, they will refer you to the most reputable window installation company in town.
Conclusion
Increasing the air circulation in your home is important to your energy savings and money savings. Installing an awning window not only increases the ventilation of your air in the home but it can be done more safely than with other window types.
Double locking mechanisms keep the window sealed tight and the vertical extension of the window allows for a better cross breeze to pass through your home. If you aren't sure how to get this done call on your local home inspection team. They can inspect the home and offer up the best locations for a new awning window. Call on Avalon Home Inspections, we conduct home inspections in Greenville, SC, and Atlanta, GA.