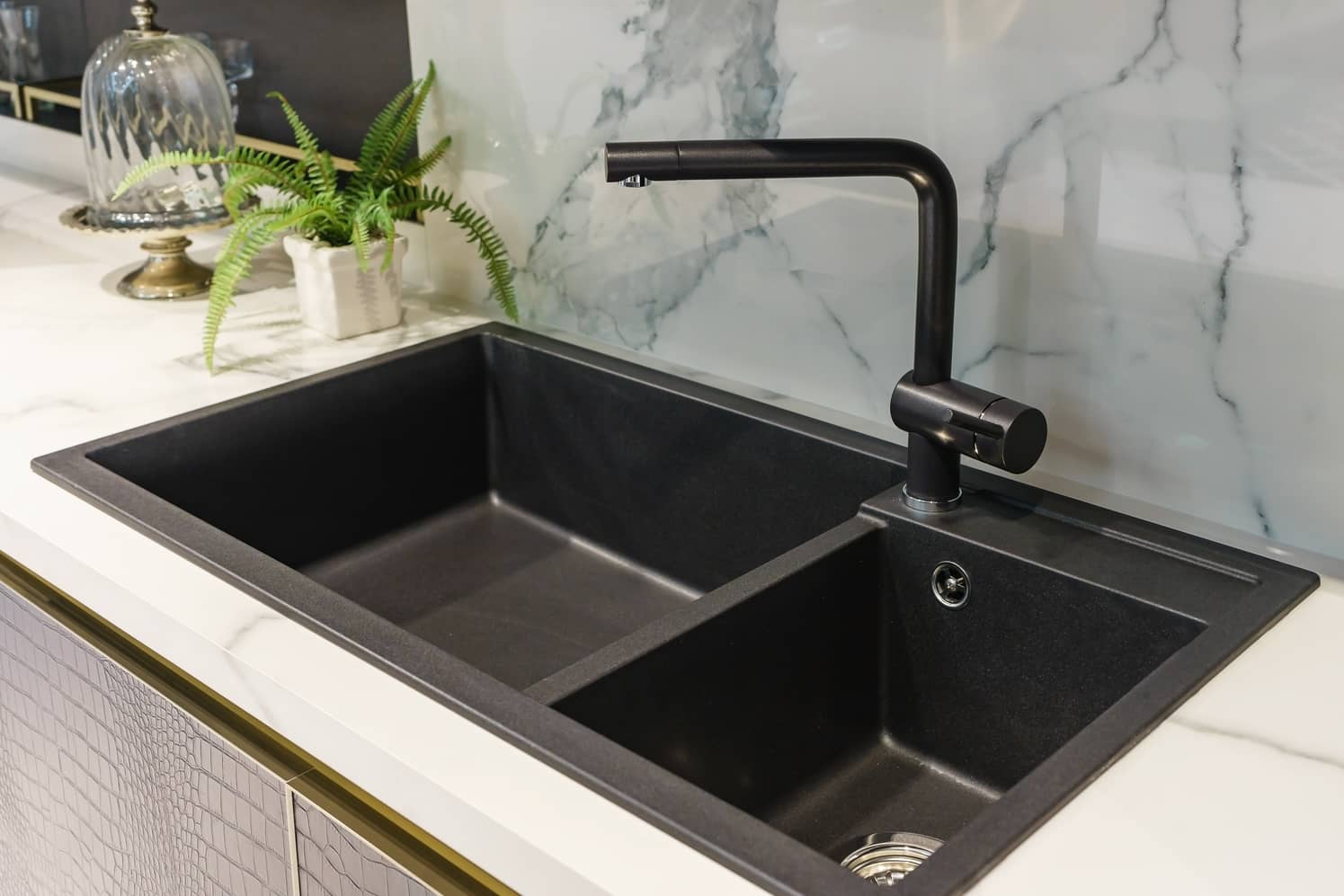 Whether you are remodeling a kitchen or adding a new sink to your kitchen, you need to know the measurements. This will ensure that the new one you are adding in or replacing fits perfectly. All homeowners want their home to look nice and aesthetically pleasing, but also functioning. Wondering how to measure a kitchen sink? You will need a few tools and follow the step-by-step instructions to make sure you do it correctly. Let's take a look.
Tools You Will Need:
When taking on a project like this, there are a few tools you will need.
Pen or pencil
Paper or notebook
How to Measure Your Kitchen Sink
Now that it's time to measure for the kitchen sink, let's take a look below at the steps to do this.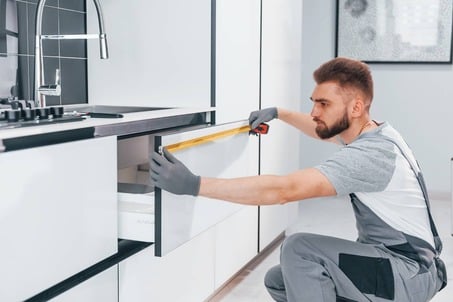 Step 1: Measure the Cabinet
Start by measuring the width of your cabinet. Use the measuring tape to determine the width from edge to edge. Write down this measurement for reference.
Measure the depth of your cabinet. Again, use the measuring tape to determine the depth from front to back. Write down this measurement as well.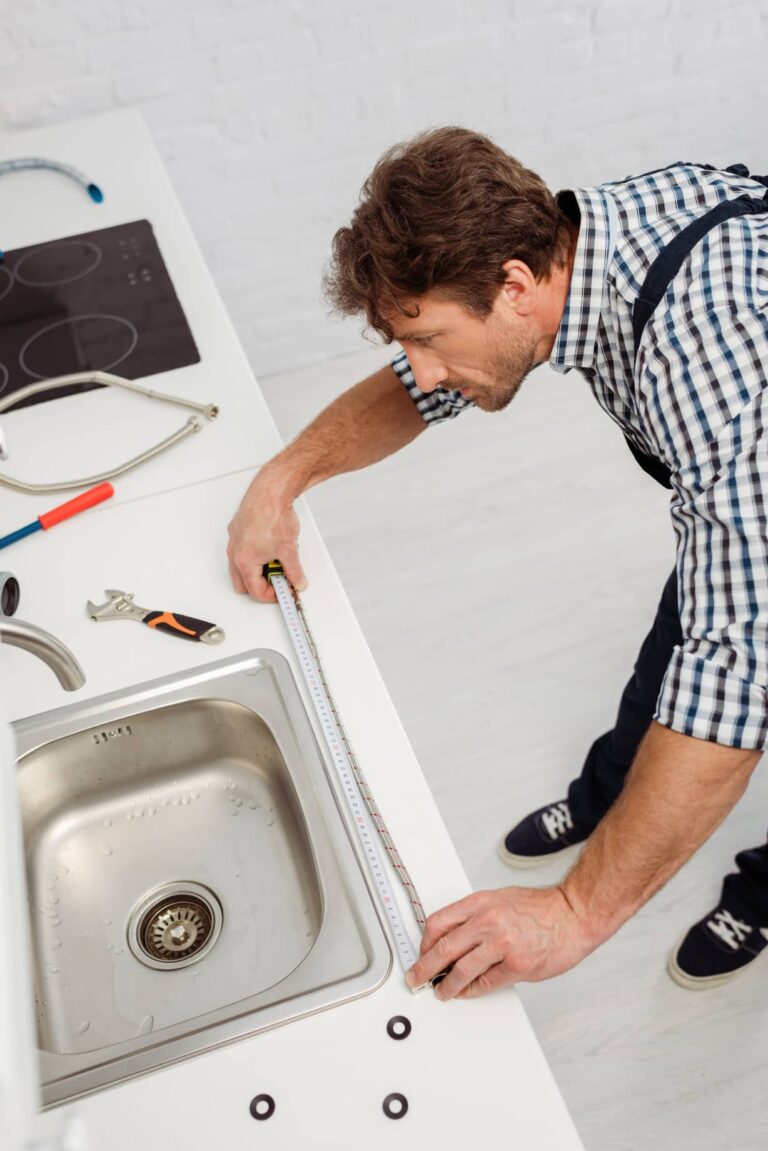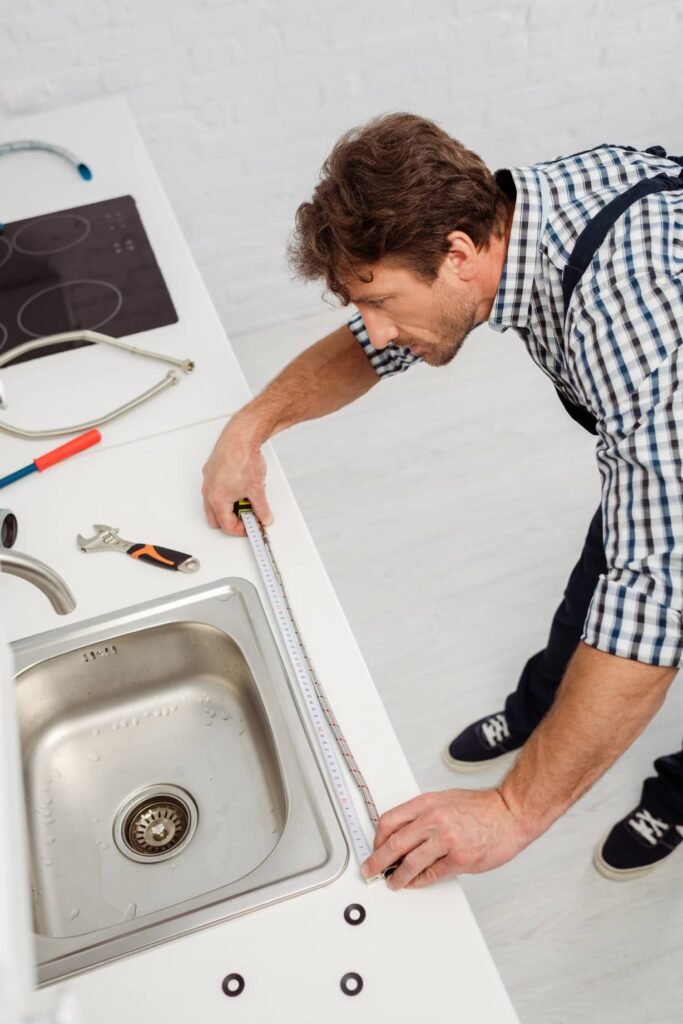 Step 2: Measure the Old Sink
Now, you will need to measure your old sink and the cutout in your countertop. First, measure the overall width of your old sink. Take the measuring tape and measure from the outside edge to the outside edge. Record this measurement.
Similarly, measure the overall depth of your old sink. Measure from the front to the back of the sink, capturing the full depth. Then, write down this measurement.
Step 3: Measure the Cutout
Next, measure the cutout in your countertop. Start by measuring the width of the hole where the sink sits. Measure from edge to edge, recording this measurement.
Finally, measure the depth of the cutout. Measure from the top of the counter to the bottom of the cutout. Write down this measurement.
Other Recommended Maintenance
Now that you know about measuring for a kitchen sink, let's take a look at a few other areas for recommended maintenance. One of those is silicone in the oven. Additionally, there are a lot of materials that can go into the oven and one of them is silicone as it is oven-safe and doesn't melt.
Another is increasing water pressure in the sink. Check first with the water company to make sure that others are not having the same issue. If they are not, then there are other possibilities to explore.
Lastly, many homeowners change their cabinets and update them. Cherry wood cabinets are one that is very popular and durable and the price rarely changes.
When to Call a Professional
If you are unsure about your measurements or do not feel confident in installing a sink yourself, it is best to call a professional. They will be able to ensure a proper fit and installation. It is best to have a professional help measure a kitchen sink to make sure it is done right the first time.
Conclusion
Properly measuring your kitchen sink is crucial for a successful installation. By following these steps and using the right tools, you can ensure a perfect fit for your new sink. If in doubt, always consult with a professional to avoid any mistakes or issues. While you are changing out your kitchen sink, this is a good time to have a home inspection to make sure everything is up to par in the home. Call Avalon Home Inspectors they can inspect your home in Atlanta, GA, and surrounding areas.