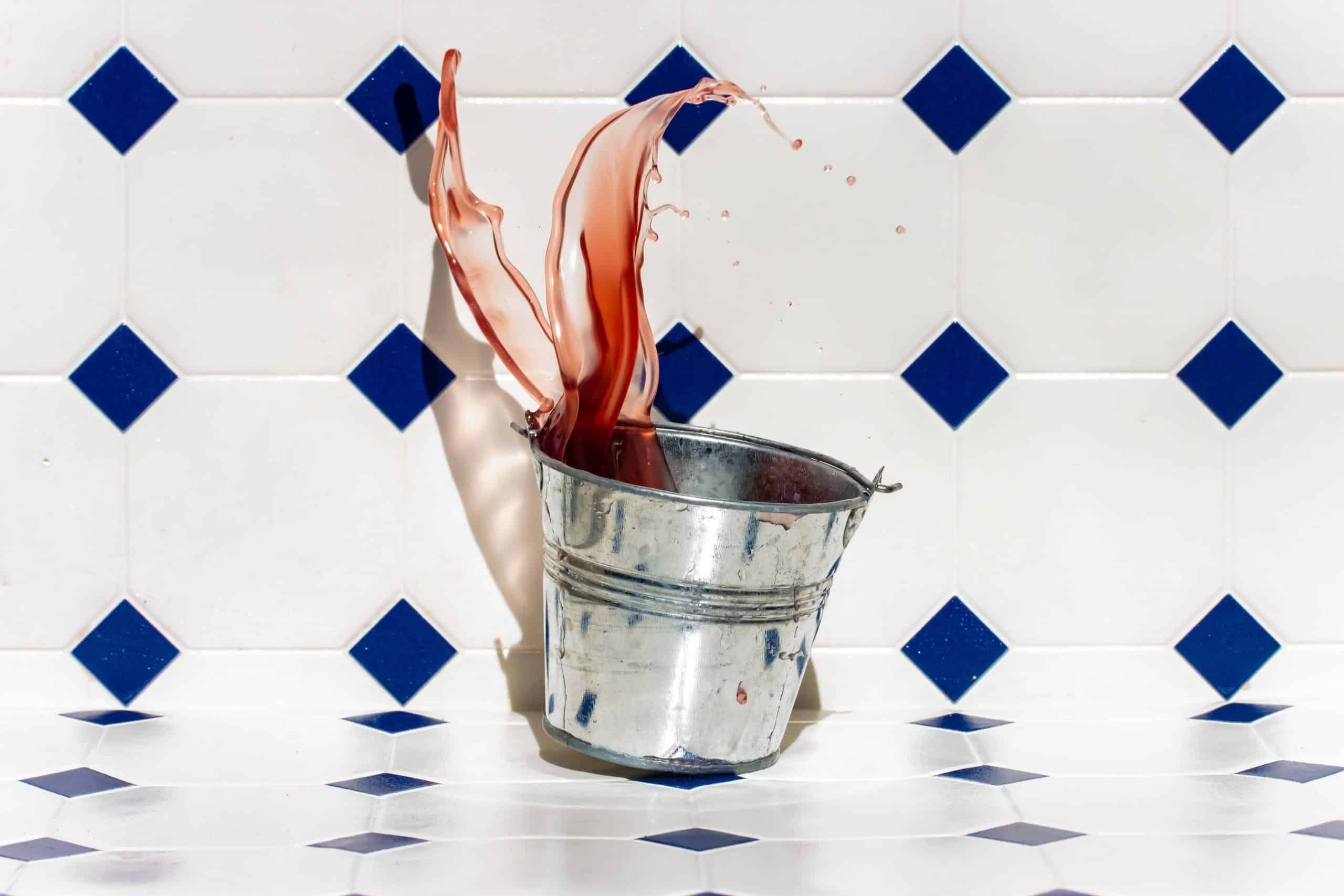 The potential to have various projects come around in your home is high. Understanding which ones are the most important to fix and which ones can be delayed is also key. Leaving an accidental paint spill or simply needing to clean up after a paint project is not a good idea. Let's say the paint spilled or sprayed onto your tiles. How to remove paint from tiles? Scraping, wiping, and rubbing are all key phrases when it applies to removing paint from tiles. This project could be easy or difficult for a homeowner depending on the square footage of tile and grout that absorbed the paint.
Let's take a look below at what you might need for this project.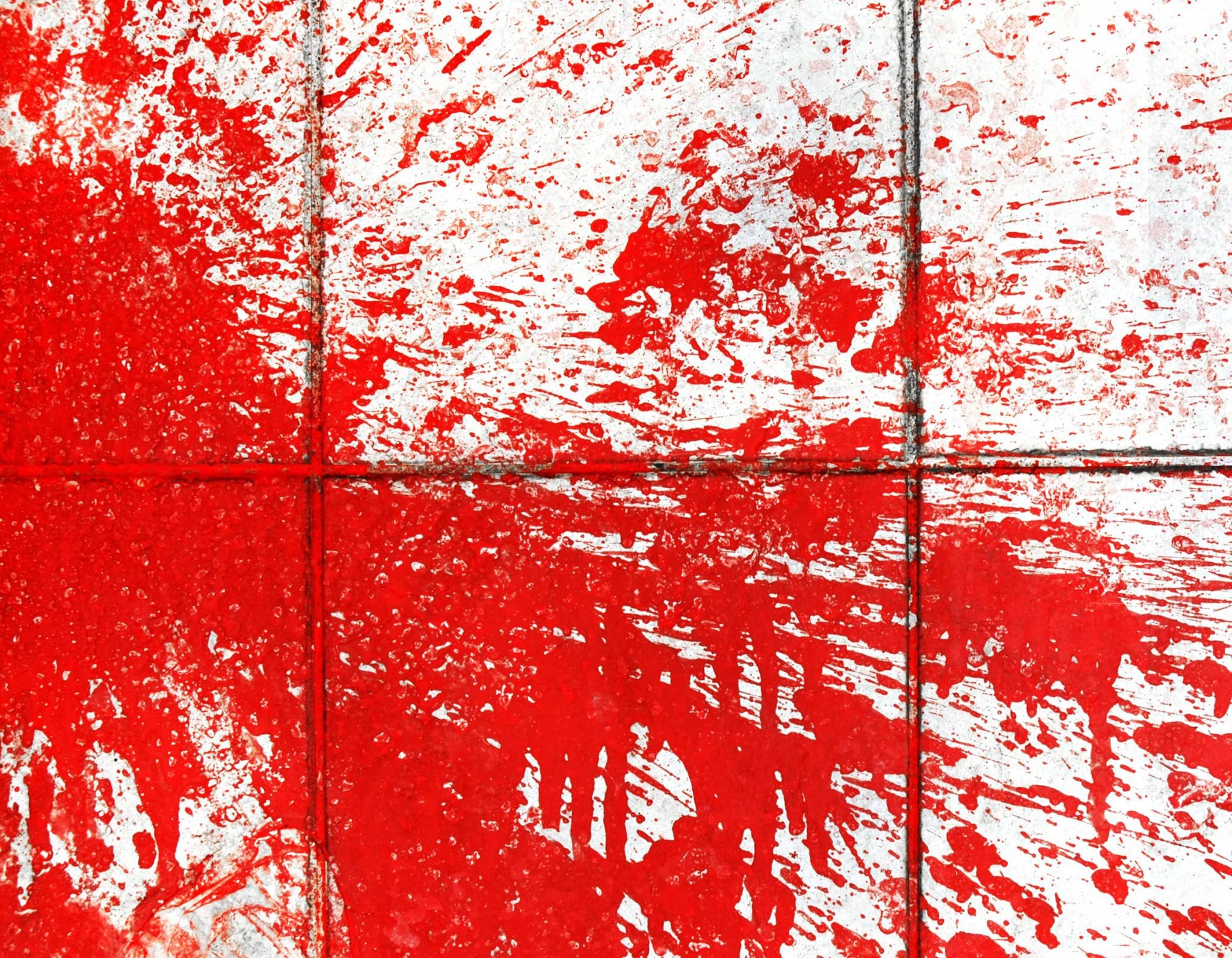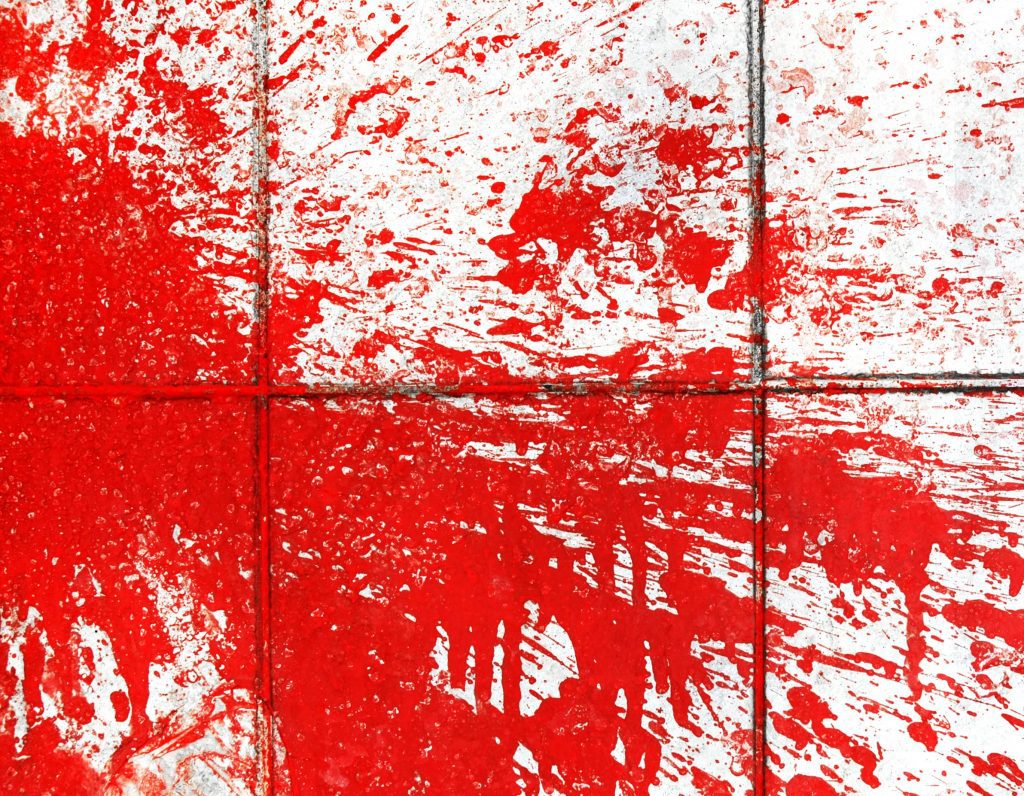 What Will I Need
As with any project. You will need some tools for safety and specialty equipment to get the job done.
What Is The Process
There are many layers to the process of removing paint from tiles. Simply because you can remove the paint in various ways. However, there is no set guaranteed way to do this. Also, you will need to also consider the type of tiles that you are working on. Let's take a look at the steps to follow:
Begin scraping the tiles with a plastic scraper. This prevents the tiles from getting damaged and scratched up. Additionally, plan to only use a utility knife if the tiles are glazed.
Use a damp cloth and scrub the tile surface. If the paint does not come off easily or at all, then add your heat source.
Take your heat gun and apply even strokes to the tiles so that one spot does not get all of the heat. Once the paint begins to feel tacky and sticky it is easier to wipe away with your damp cloth.
If this method does not work either, you can use vinegar and water to remove the paint. Create a 50/50 solution and this should do the trick.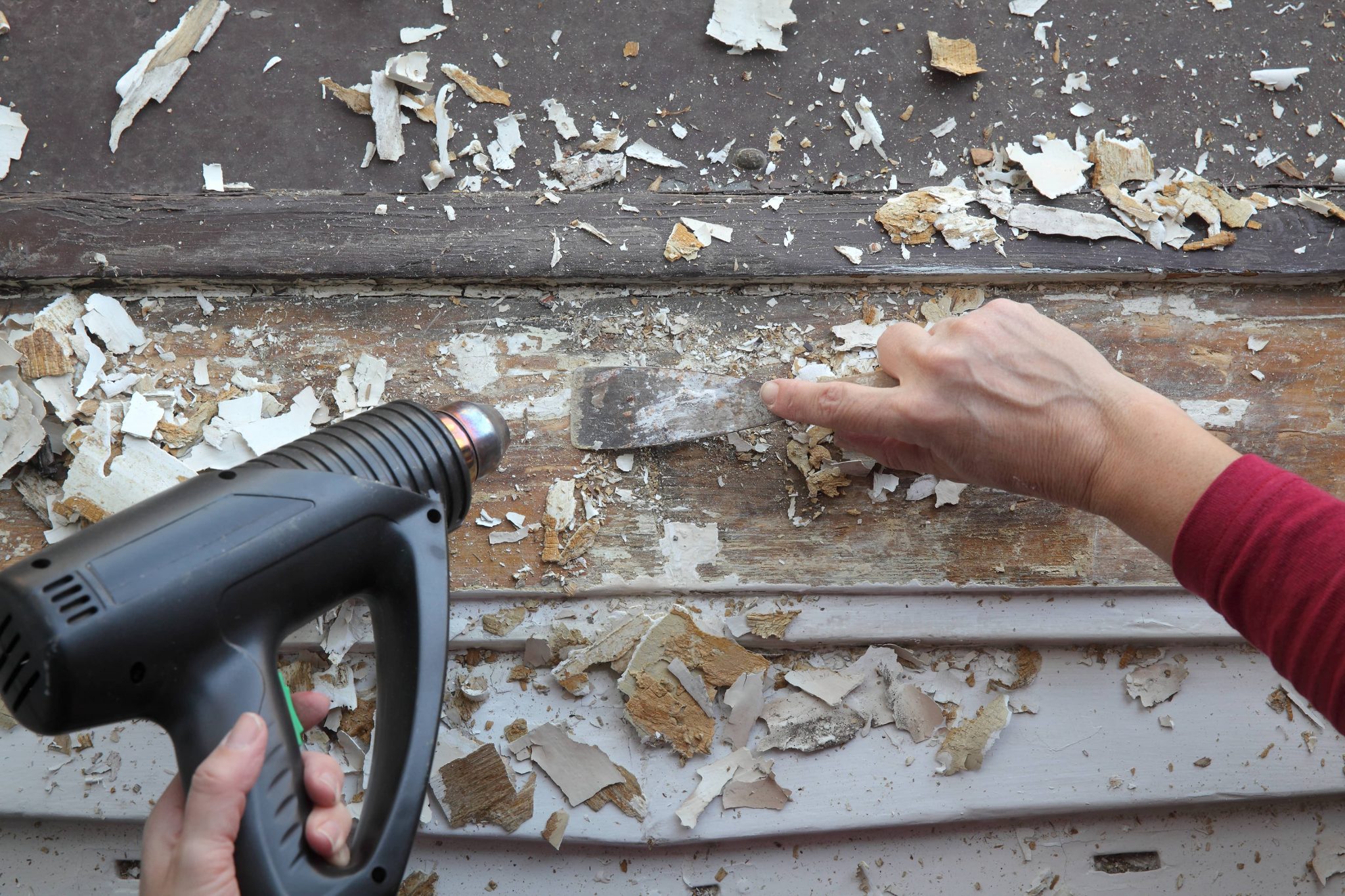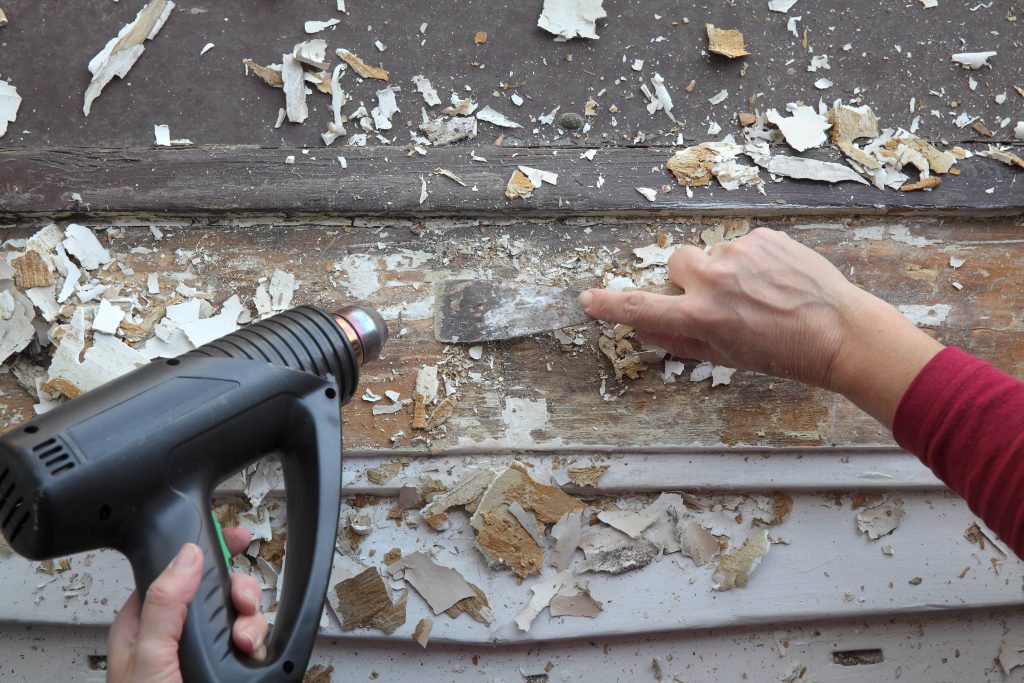 How Much Does It Cost
The cost to remove paint from tiles can be relatively inexpensive. However, you have to determine the size of the project, the availability of equipment, and how much time do you have. The national average for materials to remove paint ranges between $0.83 to $0.95 per square foot. Labor and materials per square foot are ranging between $3.43 to $7.19.
Other Recommended Maintenance
While you are busy with the topic of removing things. Why don't you look into how to remove a doorknob? This is another easy project that you as a homeowner can complete to spruce up the interior of your home. Often the builders will use a cheap door handle to cut down on costs. It might be a great idea to upgrade.
Another quite simple project that you can complete as a homeowner is increasing natural light in your home. Aside from installing a sunroof, there are many other ways to increase natural light in your home. For example, shying away from using heavy drapes or curtains and keeping any window shutters at an opened angle so the light can shine in.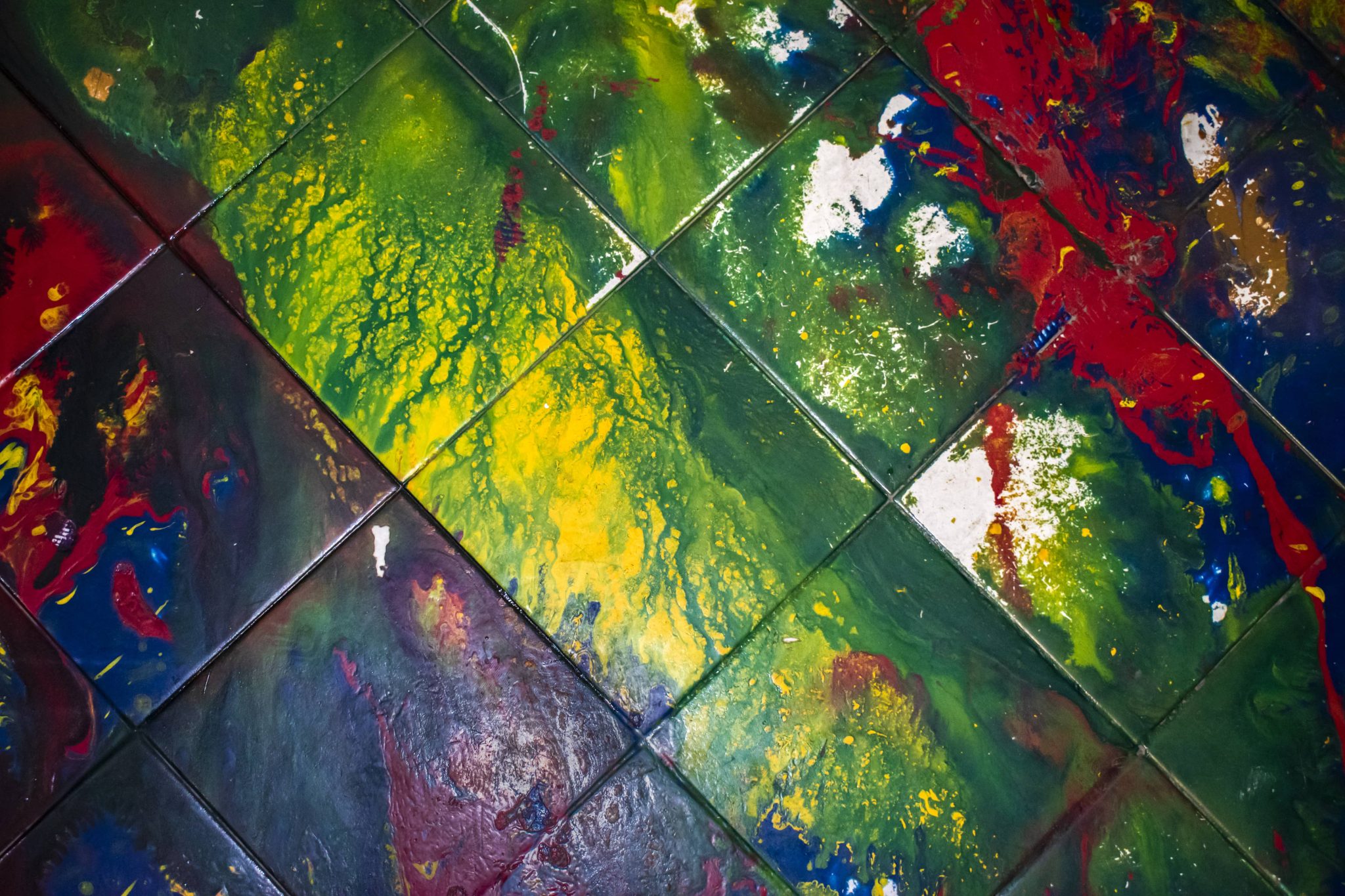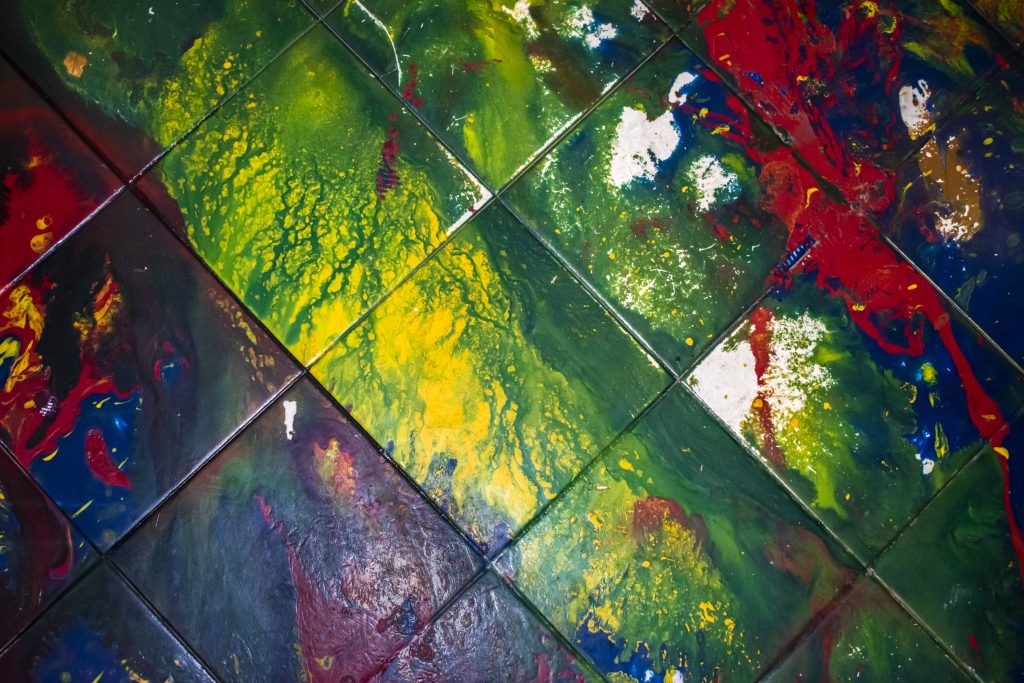 When Do I Call A Professional
When staring down a huge task such as removing paint from tiles, it is highly recommended that you hire a professional paint contractor. These highly skilled and well-trained individuals have the equipment and knowledge to safely and easily remove paint from your tiles. Lastly, it's always a great idea to call around to multiple professional paint contractors for pricing. This helps you make an informed decision and see who has the best work.
Conclusion
Any new project can be worth taking on to save some money. However, for your health and safety and to avoid purchasing new tools and equipment, it might be best to call on a local professional painting contractor. He or she will know the best approach for cleaning your tiles. Avalon Home Inspections would be happy to come in and complete a full home inspection and recommend some great professional painting contractors. Avalon services the Atlanta, GA area.