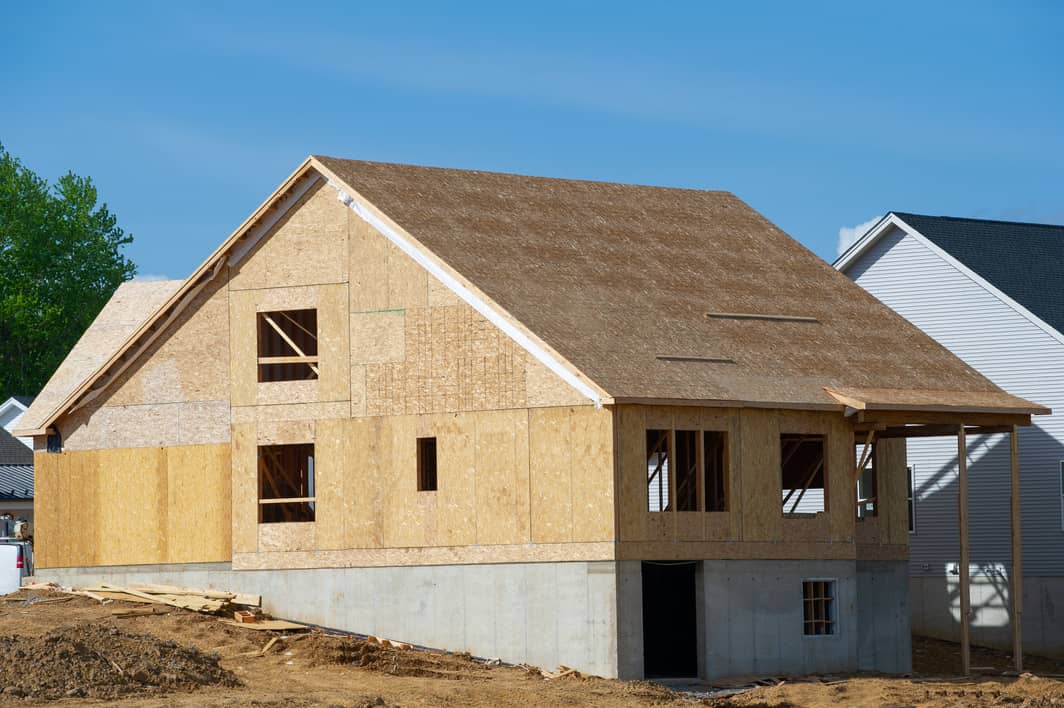 When people think of a roof, they often just imagine the exterior of the roof sitting on top of layers of plywood. Fortunately, there are a lot more layers involved with a roof than just shingles and trusses. None of your exterior roofing materials would be stabilized without roof sheathing or the roof decking. What is roof sheathing? Roof sheathing is a layer of wood that attaches to the joists and trusses. Typically, made from plywood.
Let's take a look below at what is involved with the roof sheathing.
Why Is Roof Sheathing Important?
Roof sheathing or roof decking is vital to the success of your roofing system. The roof sheathing will attach to the joists and trusses of your roofing system. Single planks of plywood or oriented strand board (OSB) are installed on top of the trusses and joists. Without the roof sheathing, you would not have the necessary layer to keep water from getting access to your home.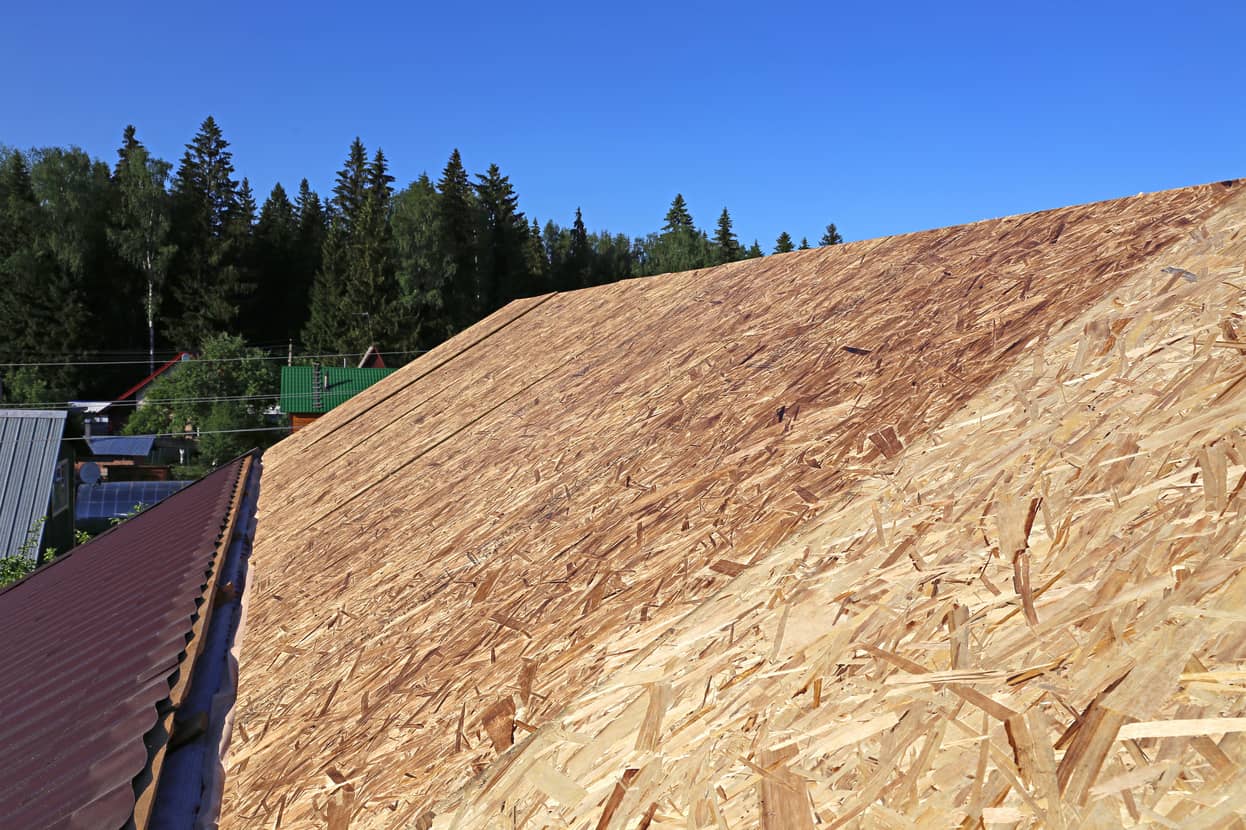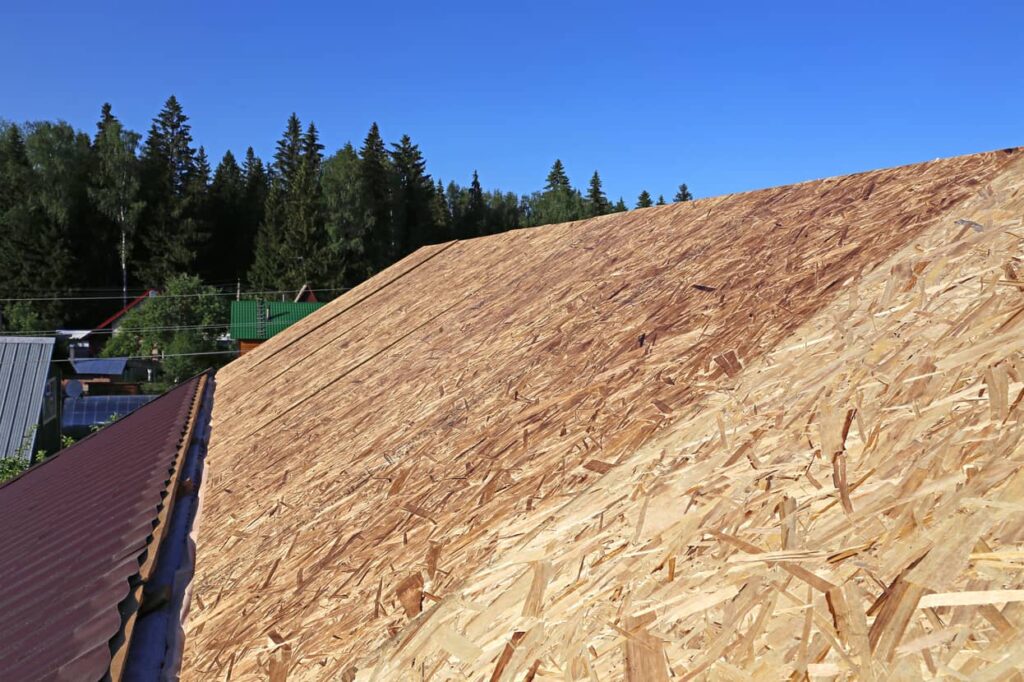 What Are The Benefits of Roof Sheathing?
Believe it or not, there are many benefits to roof sheathing. Let's take a look below at what those benefits are.
Support and Strength – Roof sheathing secures the trusses and joists. Also, they help distribute the weight of the roof evenly across the framing of the home. Additionally, roof sheathing is great at supporting rain and snowfall so that your roof does not cave in or get damaged from the added pressure.
Fireproofing – Roof sheathing is a fire retardant and helps keep your roof from catching fire due to extreme temperatures.
H-clips help support – These steel clips fit in between the boards of each roof sheathing wood panel. The H-clips evenly distribute the weight of each wood board evenly. Additionally, they stabilize the boards, which saves the roofing contractor from needing more materials.
Weatherproofing – The roof sheathing and your asphalt shingles combine to create a moisture barrier for your home. Additionally, the right color shingles will keep your home cool in the warmer months and warm in the cooler months. This substantially reduces your electric bill.
Keep in mind that in older homes, wood planks were used due to their thickness. However, they had large gaps and this would put pressure on your shingles. Today, builders use plywood or OSB boards to support the other roofing materials.
When Should I Replace My Roof Sheathing?
If something were to happen to your roof sheathing, you risk the possibility of water getting access to your home. Additionally, your roofing shingle could potentially cave in and expose your attic space to the outside elements. Let's take a look below at when you should replace your roof sheathing.
Busted Sheathing – In some cases, a violent storm can rip through your area and send trees and debris crashing down. If this occurs, the tree limbs that have fallen may have damaged or broken your sheathing. Rotted wood or broken roof sheathing are immediate signs of repair.
Wood rot or Water spots – If you start to notice water spots on your ceiling or in your attic, it is the likely cause of a busted roof sheathing. Locate exactly where the water is coming in, and determine if the sheathing has rotted out due to moisture.
Light coming into the attic – The moment you notice light shining through the attic, you will want to replace your roof decking. Light shining in is a clear indication of a damaged roof.
Sagging roofline – While you are conducting your yearly roof maintenance you will check the roof line. If you notice that it is sagging, you will need to call a licensed roofing contractor.
Other Recommended Maintenance
Now that you are aware of what roof sheathing is, you can begin learning more about the outer layer of your roof. For example, what are roof shingles made of? Knowing this information helps you understand what is needed for your roofing system and why it works so well to protect your home.
Next, if you happen to have a sheathing issue, you will want to be sure to understand proper roofing maintenance. This allows you to check the boxes as your local home inspection team inspects your roofing system. Being able to understand what they are looking for is just as important as roofing maintenance.
Lastly, if you happen to have a roof made out of asphalt shingles, it is called a composition roof. This would be a great time to read up on what a composition roof is and how they are different from other roofing materials.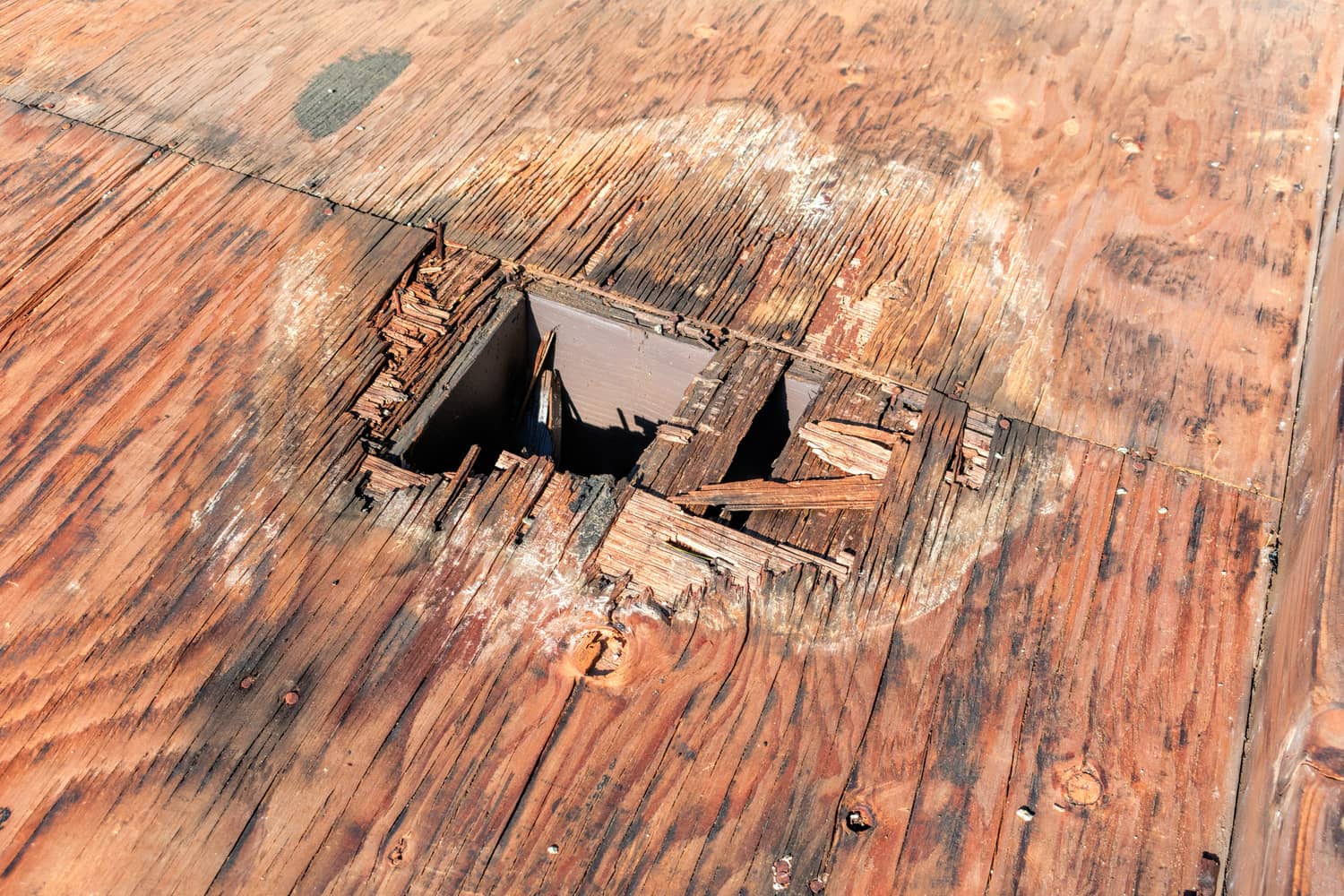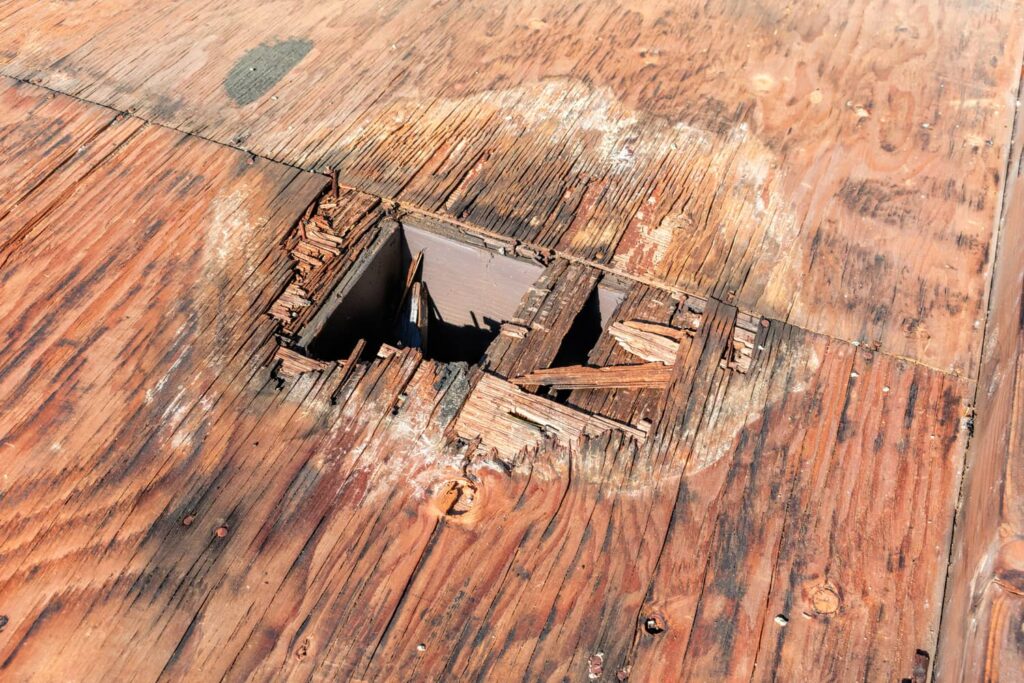 When Do I Call A Professional?
The moment that you notice any issues with your roofing system, you will want to call on a professionally licensed roofing contractor. Not only do they know all of the state building codes, but they can provide you with up-to-date information regarding your roofing needs Also, call on your local home inspection team to get your entire roofing system inspected. This allows you to share with the roofing contractor what damages might have been found. Also, they can refer you to a reputable local licensed roofing contractor.
Conclusion
Choosing a new roof or simply repairing the old one requires a professional. Before you go and accept the first estimate that you see, reach out to multiple licensed roofing contractors for the most realistic quote. Needing repairs like replacing your roof sheathing could cost you a lot. So, you will want to make sure that you find a quote or estimate that fits your budget. Be sure to reach out to your local home inspection team for a full roofing inspection. This way you can compare notes with the licensed roofing contractor. Call on Avalon Home Inspections, to conduct your roofing inspection during a complete home inspection in Atlanta, GA.