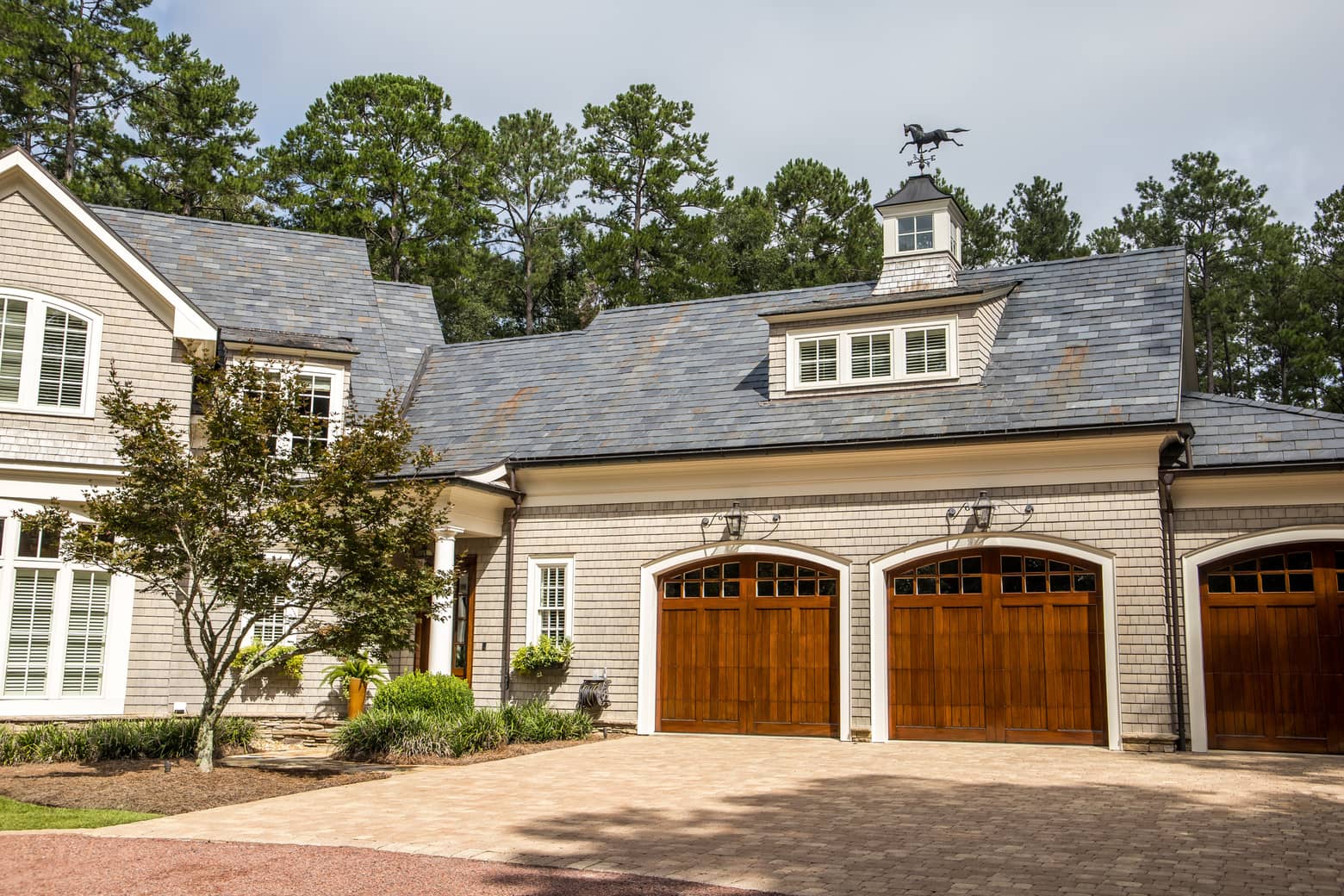 Understanding when to replace a garage door is individual to each homeowner. Garage doors have a knack of just hanging around for a long time. Luckily, it is a rare investment that you should be making while you own your home. Keep in mind, that a new garage door does increase your home's value and in many cases spices up the looks of your home exterior. When is it time to replace garage door? When there is damage, obvious wear and tear, safety concerns, or you are losing energy and money.
Let's take a look below at more specifics: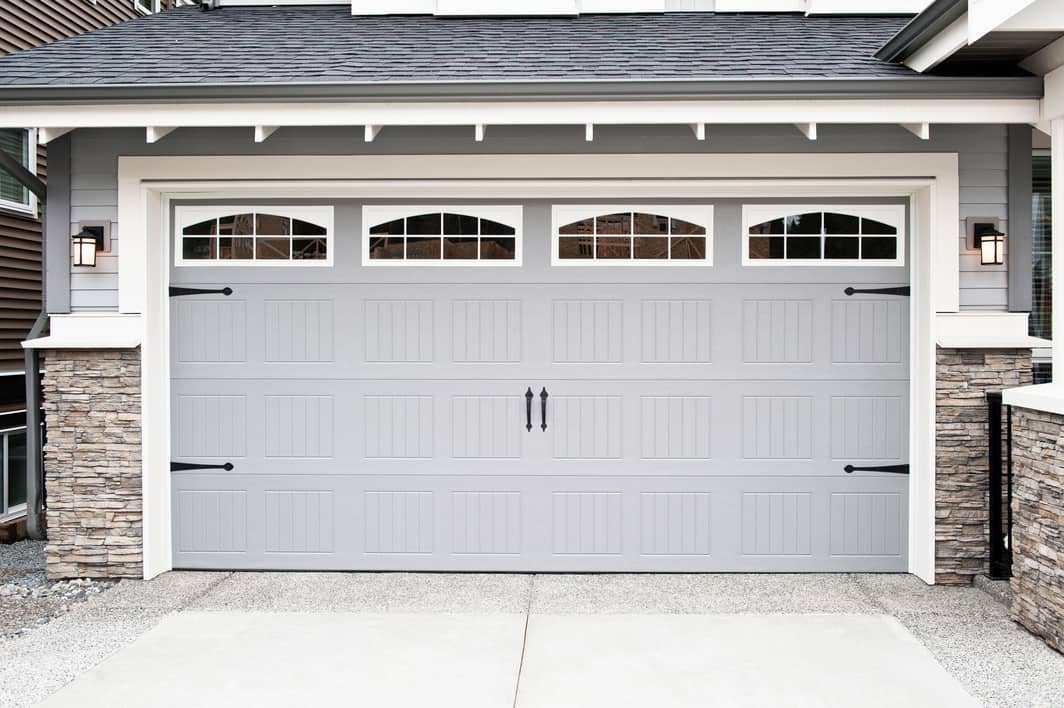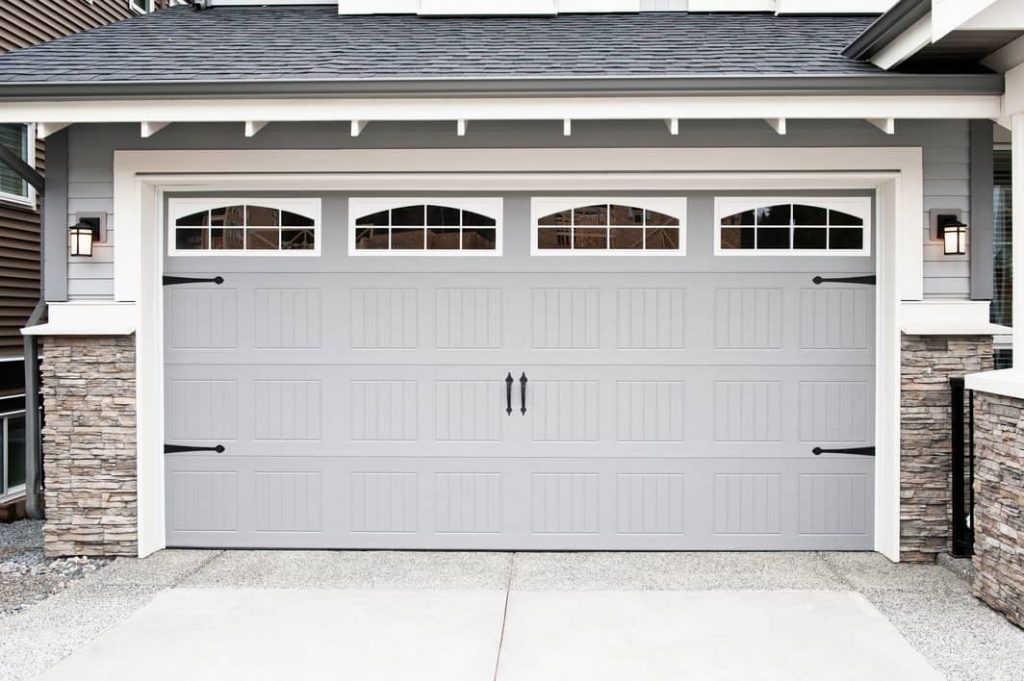 Why Should I Replace It
Understanding when it is time to replace a garage door is great if you are looking to upgrade your home in a variety of ways. Not only can you change the color to fit your needs, but you can also, upgrade to newer materials for a long-lasting door.
Selling the home – anytime you can improve your homes curb appeal, you increase the home value. In many case, a new garage door can increase your resale value by over 90% (varies by state). Consider this a great return on investment and cost effective.
Aesthetic Value – buying a house for the main interior features is what many buyers look at. Being able to choose a color, design, and the materials of a new garage door, allows you to purchase the home and upgrade to the aesthetic look of your choosing.
Improved safety – a garage door that either cannot be locked properly or is lacking the proper safety precautions is a hazard. Updating your garage door so that it contains the new safety features and is lockable is important to protect your family and investment.
Energy Bill – replacing an older garage door with one that has insulation in it allows you to regulate temperatures and reduces your electric bill each month.
Upgraded Materials – new technology and material upgrades happens just about weekly in our world. Finding a garage door with the newest parts, pieces, and technology allows you to worry less about maintenance and repairs. Over time, this will save you a lot of money.
How Long Do They Last
Believe it or not, residential garage doors can last a very long time. Just like all functional parts of your home, when maintained properly, longevity is not an issue. Let's take a look below at some reasons why a garage door might fail.
Quality – if the garage door is not installed properly, it can create huge problems. Also, cheap materials will not last as long as many other materials. Make sure to do your homework when buying a new garage door.
Inspect it – inspecting the garage door for any damaged or broken parts is key to its longevity. A garage door opens and closes around 1,500 times a year and can often need replacement parts. If you want it to last a long time, you need to conduct annual preventative maintenance.
Maintenance – lubricating the moving parts with oil and maintaining your garage doors metal pieces is key. Anything that you can do to keep the metal parts from rusting is important. Also, clean your door to keep the dirt and grime from building up and getting into the moving parts of the door.
Climate – if you live in an area where temperatures change from extreme cold to extreme hot create normal wear and tear on the door. Read up on your manufacturers material information so you know how to clean the garage door and keep it safe from warping due to changes in the weather and climate.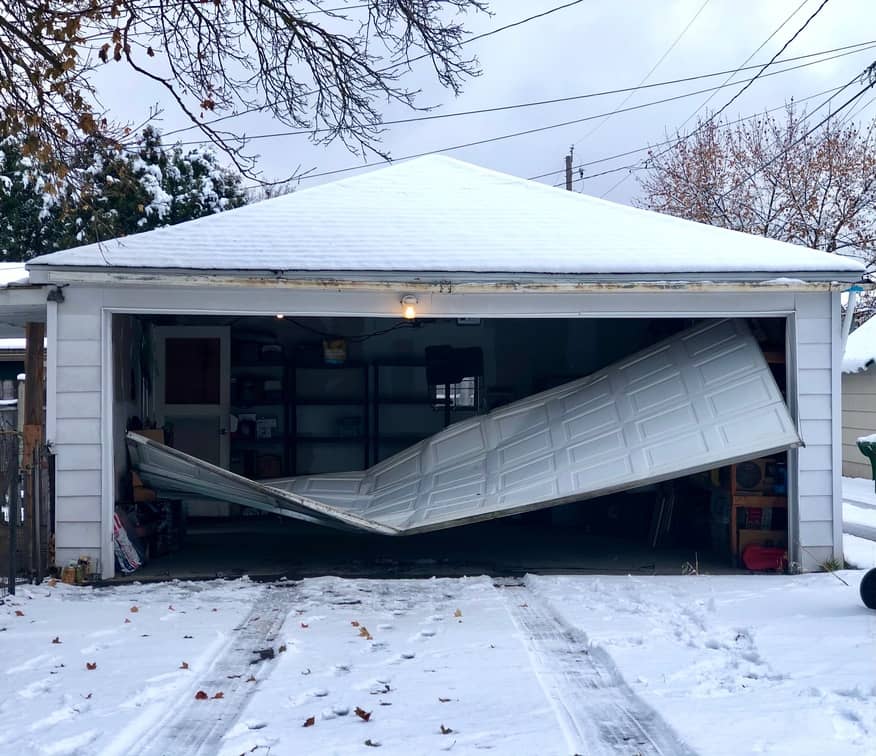 What Is The Best Preventative Maintenance
Conducting proper maintenance on a garage door is just as important as conducting preventative maintenance on your AC unit. The parts of your home that are constantly being used are more prone to breaking down. Problems with your garage door can occur if you aren't sure when it is time to replace a garage door. Here are some preventative maintenance tips for your garage door.
Pulleys and Cables – check the pulleys and cables for any fraying or damage. These parts of the garage door system are important and if damaged will indicate a change to your garage door system.
Door balance – if your garage door gets out of balance it will sag on one side. This increases the stress on the door and makes it very heavy to open. You will need a professional to replace the broken springs also known as torsion springs.
Tracks and rollers – keep an eye on the track for debris and dust build up. It might be a good idea to brush through the tracks and even suction the dirt and debris build up out of the tracks with your shop vac. The rollers are likely going to need some lubrication so that they keep running as smoothly as possible. This will reduce friction and the break down of the rollers material.
Tighten up the hardware – by checking your garage doors parts, you ensure that any loose brackets, screws, rollers, or bolts can be tightened down. Taking the time to tighten down all loose items ensures the track stays in place and the door will remain working properly.
How Much Does It Cost
The replacement cost of a new garage door is going to vary substantially. There are so many choices available to homeowners. Anything from the material to the size, to having windows, to not having windows, creates many selections for homeowners. These selections create a gap in the pricing. You can pretty much consider a new garage door to cost anywhere from $500 to $5,000. The more decorative materials used the more expensive the door.
Other Recommended Maintenance
Now that you have an understanding of when to replace your garage door, you should also consider learning about garage door maintenance. For example, knowing when to replace your garage door opener could be important to the longevity of the garage door itself. So, gaining knowledge on when to replace both items could save you time and money down the road.
Next, there might be a time when you have to bypass your garage door sensors. For the safety of your family, understanding how to do this successfully is key. You wouldn't want to disable the sensors and have a garage door come crashing down on you. Be sure to read up on bypassing garage door sensors and what they entail before you just cut a wire or two.
Lastly, before going through all of the trouble and money of just replacing a garage door. This might be a good time to understand why your garage door won't close. There are ways to adjust the garage door and fix the sensors so that the door closes appropriately. Just because the door isn't closing properly does not mean the entire door needs to be replaced.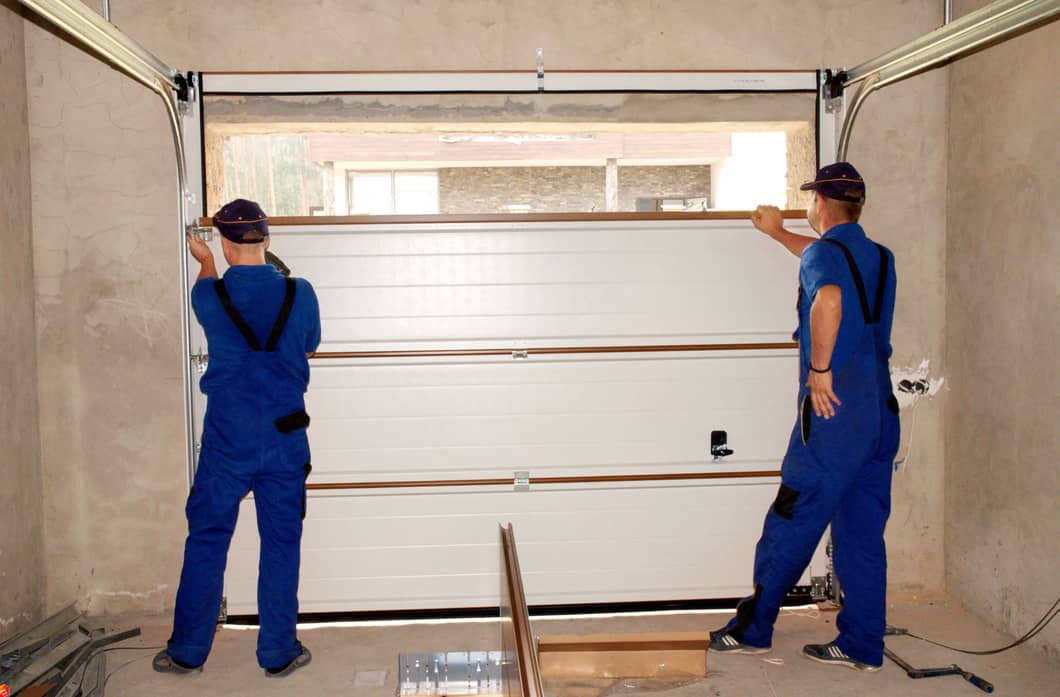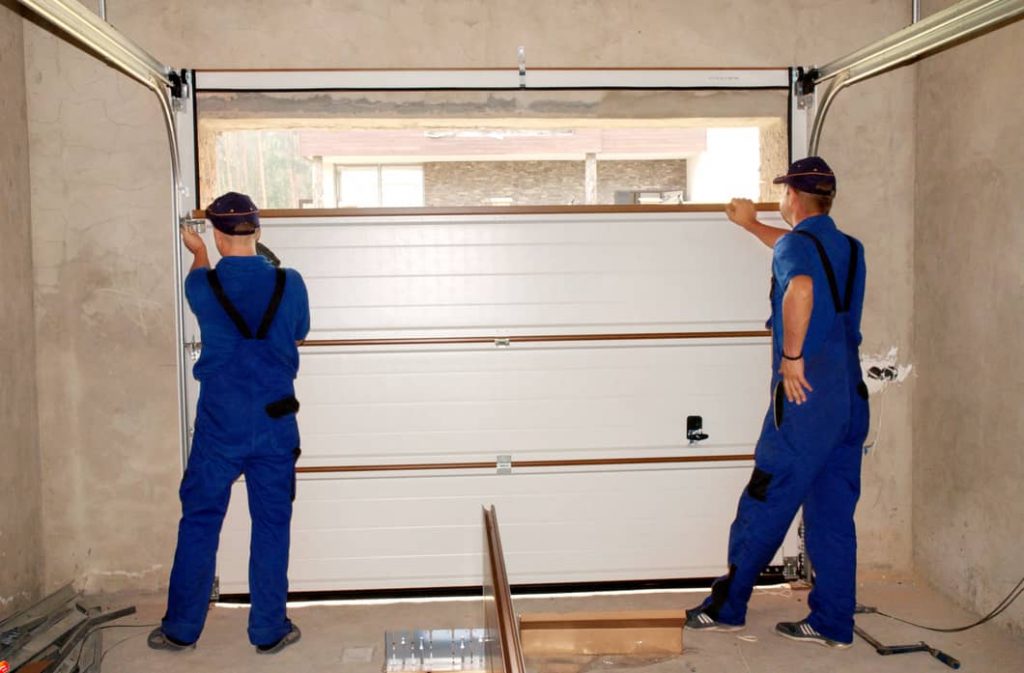 When Do I Call A Professional
Anytime you are dealing with replacing components of a garage door or replacing a full garage door you will need a garage door professional. Knowing when it is time to replace a garage door allows you to hire a professional garage door installer to get the job done.
If you do not have a professional garage door installation company, then reach out to your local home inspection team. They can recommend the most reputable professional garage door installation team and complete a full home inspection to determine what other areas of your garage door and home might be needing repairs.
Conclusion
Having an issue with your garage door is a rare occasion. For many homeowners, a garage door will last a very long time. Older homes are going to be more prone to damage or breaking down. Also, keep in mind the environmental conditions of where you live. Hot and cold weather can create the material of your garage door to expand and contract with the weather.
While this occurs, damage to the door can occur. If garage door issues are starting to arise, reach out to your local home inspection team. Call on Avalon Home Inspections, we conduct home inspections in Greenville, SC, and Atlanta, GA.