Cooking at home can be an exciting process. If you are a homeowner that loves to cook, then it is likely you have all of the tools and appliances to assist you in the process. Homeowners that love to cook have likely done their research on what items work best while using the oven to cook. Whether you are baking with silicone or baking with another piece of cookware you will want to make sure the item is oven safe. Can silicone go in the oven? Yes, silicone is oven-safe and silicone products will not melt in the oven. They withstand temperatures.
Let's take a look below at some more details regarding silicone cookware and oven usage.
What Is Silicone?
The material of silicone is actually made up of a variety of bonded elements. A synthetic polymer that is bonded with oxygen, carbon, hydrogen, and silicone. This bonded material creates a rubberlike plastic, that is flexible and can be useful throughout the kitchen. Additionally, it has high degrees Fahrenheit resistance and low toxicity levels.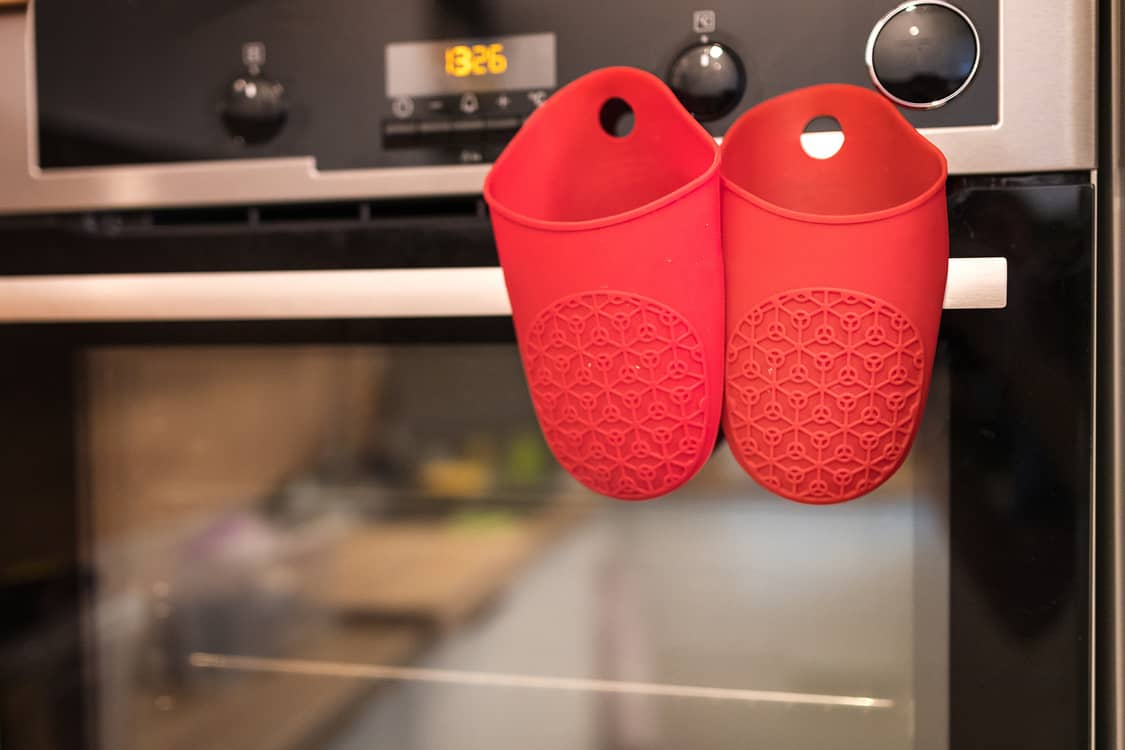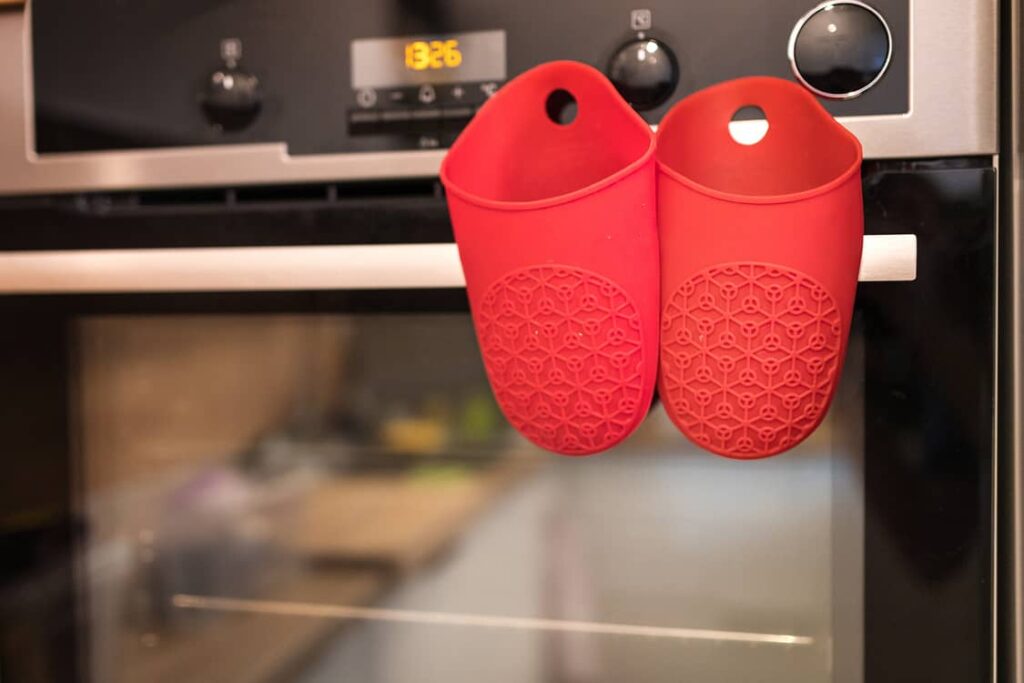 What Are The Benefits?
Using silicone is a great option for cooking. Keep in mind, it is way more beneficial than using plastic in your cooking. Let's take a look below at what makes buying silicone so beneficial for cooking.
Easy to clean – This is due to the nonstick qualities that it possesses. Put silicone bakeware on an oven rack and the silicone won't melt
Flexible material – Silicone can be manipulated to create any mold and fun shapes.
Comes in a variety of colors – You can select a color that matches your kitchen.
Durable and long-lasting – Silicone can withstand high temperatures, which allows it to last a long time. Silicone is microwave safe.
Saves space – Due to the light material, silicone is flexible and space-saving.
Stain resistant – The color of the silicone that you have chosen, will not get stained. This too is due to the nonstick attributes.
Why Is It Safe To Use?
Believe it or not, using silicone is safer than using plastic. Silicone has a variety of characteristics that make it useful. The Food and drug administration (FDA) has confirmed the use of silicone for cooking in high temperatures. Let's take a look at what makes it safe.
Environmentally friendly – Silicone is more environmentally safe than any plastic.
Heat tolerance – Silicone is known to have a high heat tolerance. Therefore it is great for use in the oven.
Safe – Silicone molds are known to be safe in the oven, microwave, and freezer. Additionally, silicone is dishwasher-safe. The high-quality silicone is heat resistant and great for baked goods.
Other Recommended Maintenance
Now that you know that silicone can be used in the oven, it is a great idea to read up on why your oven is smoking. If you are using silicone in the oven, and the oven is smoking, it is likely not from the silicone. There will be another reason why your oven is smoking and you should take the necessary precautions to put it out.
Next, while you love to cook and bake, it is likely that food will spill over or create a residue inside your oven. If this is the case, you will want to self-clean your oven. Consequently, a self-cleaning oven can produce carbon monoxide while it is in process. Be sure that your ventilation is working and the oven's internal system is working properly.
Lastly, if your oven is using natural gas as its fuel source, you will want to install an explosive gas alarm in addition to your carbon monoxide detector. Relying on a carbon monoxide detector will not be enough. Be sure to read up on what you need to detect natural gas in your home.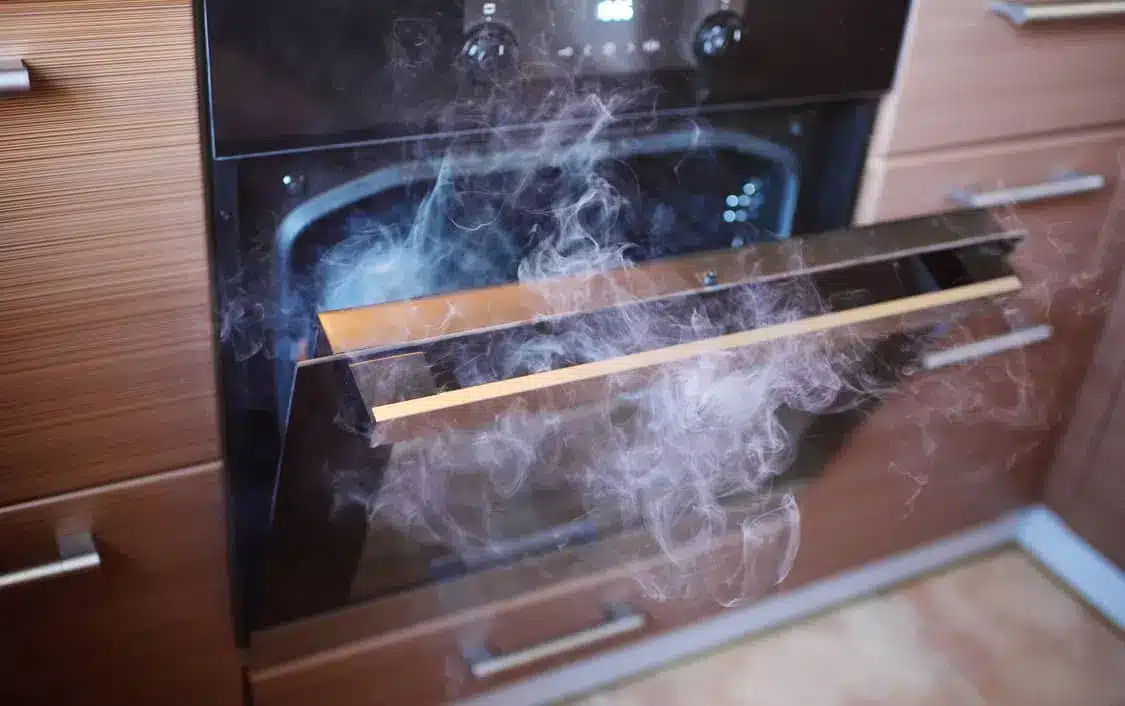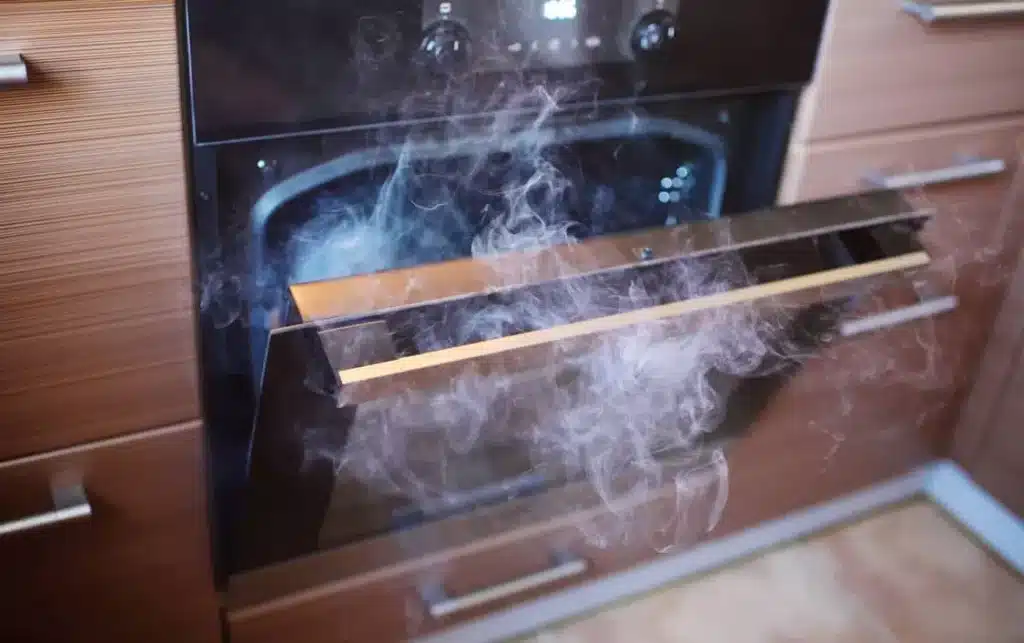 When Do I Call A Professional?
When you are dealing with appliances in your home, things could get tricky. Asking for professional assistance is always your best course of action. If you have read the manufacturer's directions and recommendations on how to use your appliance and still aren't sure what works for your oven, call on a professional. Reach out to your local home inspection team for an inspection of your electrical system. Also, they can recommend a reputable professional contractor.
Conclusion
Cooking in your oven can be a tricky process. Some homeowners are not sure what can and cannot be used in the oven. If you have concerns about the operations of your oven, call on your local home inspection team. They can inspect your oven and your electrical system to ensure that you aren't risking a fire. Call on Avalon Home Inspectors can inspect your home in Atlanta, GA., and surrounding areas.